Vocal Studio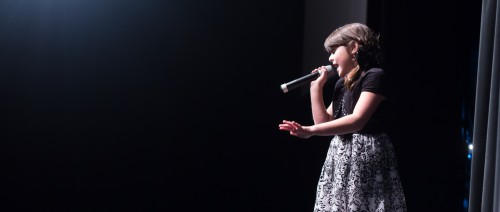 Vocal Classes
For pricing and registration information, or to register online visit our registration page or call (856) 302-6485 for Academy Hall or email Christina at Christina@mainstage.org. All of our vocal classes are held at our Blackwood location.
 Instructors:
Evan Figueras
Vicki Gollihue
Maja Lisa Fritz Huspen
About the Program
We are here to help you improve your singing – whether it's for your church or school choir, a musical theatre production, or to auditon for college, or the All-South Jersey or All-State Chorus.
Voice lessons can help you:

 Build a healthy vocal technique
Learn how to project your voice
Use proper breath support
Increase vocal range 
Sing with ease and clarity
Learn how to express and interpret songs
Gain confidence

 

Vocal lessons will include : 

Vocal scales and exercises
Improving the quality of your voice
Expanding your range
Connecting with songs emotionally
Using breath correctly
Stage presence
Private Voice Lessons
For teenagers and adults of any musical ability
Develop an even tone, a larger range, more strength and flexibility, and good breath support for your singing. Your friends and family will notice!
Group Vocal instruction for young singers
Small groups of 3-10 students
45-minute group lessons with individual attention for each child that includes:
Singing to match pitches, increasing vocal range, developing vocal projection and confidence, developing rhythmic skills, and learning to read music notation.
Vocal Coaching
Are you planning to audition this year? Try out for your chorus? Go for that scholarship, or even give American Idol a try? Learn how to really deliver that song for your upcoming show or audition. The vocal coach helps the singer achieve a finer grasp of a musical style, performance techniques, focus, articulation, and delivery.