School of Dance - Dance Staff

Tara Page – Artistic Director- Ballet, Contemporary, Acro, PreDance, Company
Tara Page is dancer, choreographer and circus performer with 25 years experience in the entertainment industry. She has her BFA in Dance and Choreography from the California Institute of the Arts and has taught, choreographed and performed worldwide. Ms. Page has worked and toured  with artists such as Toni Braxton, Panic! at the Disco, Plain White T's, and Pat Monahan of Train. She has been seen on TV in New Year's Eve with Carson Daily, MTV's Overdrive, The Ladies of Soul Awards and as a Guest Star on Lifetime's Strong Medicine. Ms. Page has also performed numerous Opera's with Los Angeles Opera Company, including Wagner's Ring Cycle where she worked next to the legendary Placido Domingo, and with the prestigious Achim Freyer of the Freyer Theater Company of Germany, as part of his North American Company for 3 years. Her Theater Credits include Joseph And The Amazing Technicolor DreamCoat– West Coast Tour and Fulton Opera, La Spariziona (The Vanishing) West Coast Premiere, and A Chirstmas Carol– Fulton Opera. Ms. Page has also been seen performing for Addidas, Microsoft, SONY, Perrier, 20th Century Fox, the 2008 Democratic National Convention, and Gamespot. She has performed concert work for choreographers such as Ron E Brown, Laurence Blake, Larry Keigwin, Louise Reichlin, Joseph Allen Decker and Rande Dorn. As a choreographer, Ms.Page has had her work performed in both Los Angeles and NY, and has choreographed numerous National Champion and Top Choreography award winning teams. She was honored to have her work selected and performed for The Walt Disney Family for the Sharon Disney Lund Foundation. Ms. Page is the Co-Founder of New World Contemporary Ballet Company and has Co-wrote/directed/choreographed Sleepy Hallow the Ballet, in Los Angeles. In 2014 she became Company Director and Choreographer for Mainstage Dance Company and in 2015 she partnered with Mainstage Center for the Arts, NJ, as the Choreographer of Mary Poppins. As a teacher, Ms.Page has taught for over 17 years across the United States. She has a strong passion and joy for teaching children and adults of all ages and is excited to be part of the collaborative growth and artistic development of the The Studio at MainStage Center for the Arts.

Kathy Henkel – Ballet, PreDance
Kathy received her early training in Bucks County, Pennsylvania with the prestigious Knecht Dance Academy. Although ballet is her forte, at Knecht's she received an education second to none in all forms of dance. She also studied extensively with David Howard and Patricia Wilde at the School of the American Ballet Theater in New York City. She is a former Miss Dance of Pennsylvania.Kathy danced professionally for seven years with the Coburg Opera Ballet in Coburg, Germany. There, she performed in various classical ballets, operas, operettas and musicals. Her years on stage in Germany have helped to mold the kind of teacher and choreographer that she has become.After ten years in Europe, in January, 1990 Kathy and her family moved back to the USA. Eager to share her passion for dance with children, she began a new career in dance education. Since then, she has instructed and choreographed in various schools in Pennsylvania and New Jersey. In September of 1994, she opened the doors to her own school. As owner/artistic director of the Kathy Henkel School of Dance in Sewell, NJ, she and her accomplished faculty had the privilege of instructing countless local children in Classical Ballet, Pointe, Tap, Jazz, Modern Dance and Hip Hop. Many of her students have been featured in local performing arts programs and community productions. Others have gone to college to pursue degrees in dance performance and dance education.After a fulfilling eighteen years, Kathy retired as owner/artistic director of KHSoD and sold the school to Mainstage Center for the Arts. Her legacy to dance education continues under their watchful eye and renowned directorship. Kathy still remains active in the dance community as a guest teacher, free lance choreographer and dance consultant. She resides in Mantua Township, NJ with her husband Klaus and is devoted to supporting her three grown children as they embark on their own careers.
Trina Norris – Ballet, Contemporary
Trina has been dancing since the age of four. At age seven, she was accepted into the School of American Ballet (SAB) in New York City and danced there through High School. She performed in many NYC Ballet productions such as the Nutcracker, Coppelia, A Midsummer Nights Dream and the Circus Polka with Mikhail Baryshnikov. She has presented several awards including one at the NYC Hall of Fame to the wife of the late George Balanchine, founder of SAB.Trina has received a Bachelor of Fine Arts from Mason Gross School of the Arts, Rutgers University. There she has performed in numerous faculty shows and has choreographed her own work for student shows. For two years, she was a member of Dance Works, a traveling dance troupe that visited Elementary and High Schools in New Jersey. Trina graduated from Rutgers in May 2000. She performed at the Philadelphia Fringe Festival with Wide Open Arts in the summer of 2000. She worked closely under the director, Julia Ritter, a former professor from Rutgers. It has been a dream of Trina's to make a difference in young dancers lives. She is passionate about challenging the students in her classes. She feels that giving the students a more complex class pushes them to work harder. Trina feels that when her students find moment of self-expression and grasp the concepts needed to complete new movements as well as improve on prior steps, she realizes how wonderful teaching is. Trina piloted the Modern program at Kathy Henkel School of Dance and instructs Contemporary, Ballet 5 and Pointe 5.  
Gabriella Rosa Sebastiano – Hip Hop
Gabriella Rosa Sebastiano has always had a passion for dancing. She studied dance at Eden School of Dance, Chez Dance Studio, and Kathy Henkel's School of Dance. Gabriella recently graduated from Williamstown High School. In the past year since attending Mainstage, she has been in various local performances such as the Blackwood Pumpkin Festival, the ABC Channel 6 Thanksgiving Day Parade, as well as performing for Kidsville. She was given the opportunity to be a the hip hop choreographer for Ready, Set, Dance! and Broadway Dances for Mainstage Center for the Arts' Summer Stage program.  Gabriella is extremely thankful to be able to live her dream as a hip hop dance teacher.
Hayley Solberg – Tap, Jazz, Hip Hop, Contemporary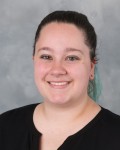 Hayley has been dancing  since the age of three. A native to Sussex County NJ she trained for nine years at Denville Dance Arts Center and six years at Randolph Dance Arts Center under the direction of Terri Bulloss training in all areas of dance including tap, jazz, contemporary, hip hop, lyrical and musical theater. She started competing at the age of 14, winning numerous awards in genres such as musical theater, tap and contemporary. She began assisting classes at 13 and  along with teaching she has choreographed numerous productions at Hopatcong High School such as Oliver, Me and My Girl, and Little Shop of Horrors. She was also a guest contemporary instructor for Randolph's Kids Cabaret 2010 in Randolph New Jersey and was for three years at Hopatcong High School  a guest choreographer for Faculty Night Live. She graduated with her B.A in Dance from Rowen University in 2015. Freshman and sophomore year she was a member of Rowan's 3D hip hop dance crew and continues to take classes and perform under the direction of Paule Turner and Melanie Stewart.  She hopes one day to open up her own studio. Hayley is so excited to be a part of the Mainstage team and hopes to teach her students not only how to dance, but to find their passions through dance. She hopes her passion for teaching dance will touch the hearts of her students and help them pursue their dreams by challenging them and always reminding them to never give up because anything is possible.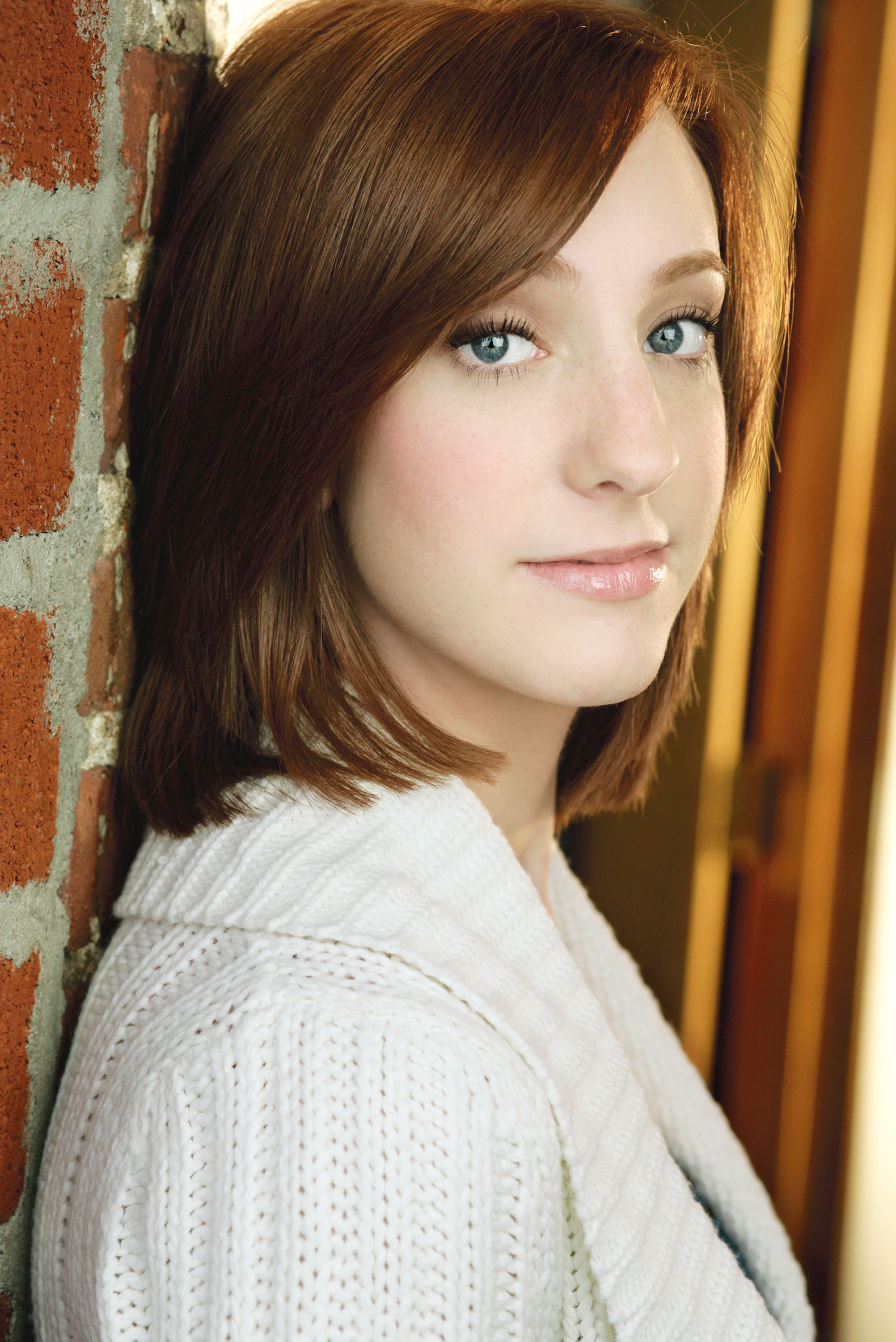 Janet Rowley Klimoski – Musical Theater Production, PreDance                                                     
Janet Rowley Klimoski is a Philadelphia based professional actress, choreographer, and teaching artist.  Regionally as a performer, Janet has worked with The Walnut Street Theatre, The Kimmel Center for Performing Arts, Theatre Horizon, The Media Theatre, 11th Hour Theatre Company, Metamorphosis, Philly Music Theatre Works, and many others.  Janet got her start as a teaching artist at The Yocum Institute for Arts Education in Reading, Pennsylvania, where she still continues to teach on occasion.  Through this school, she has taught music and voice, dance, and theatre classes for ages three to teen.  Here she was also given the opportunity to teach a drama class for inner city teens as a rehabilitation program; one of her most challenging, but rewarding classes.  In the Philadelphia area, Janet teaches various classes, including an Autism Drama class for students with special needs; a program developed by Theatre Horizon.  Through this program, students are able to open up their senses and creativity, and simply connect.  She also has a wide knowledge working with students of all ages and demographics, as she was a teacher's assistant in special needs classrooms for several years. Janet is thrilled to begin a new working relationship with Mainstage Center for the Arts!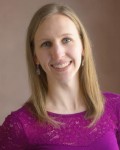 Lindsey Cunningham- Turns and Leaps, Ballet, Heels, PreDance
 Lindsey Cunningham is a graduate from Muhlenberg College with Bachelor's degrees in Dance and Psychology. Lindsey began her dance education studying Ballet, Jazz, Tap, and Contemporary in various South Jersey dance studios. In 2003 Lindsey became a member of Ballet South of New Jersey under the direction of Shaun Doyle. She took part in many ballet productions including The Sleeping Beauty, Coppelia, The Nutcracker, and Cinderella.  In college Lindsey participated in numerous dance productions including Moving Stories, Master Choreographer's Concert, and Dance Emerge. Lindsey has studied ballet under Karen Dearborn, Heidi Cruz-Austin of the PA Ballet, Marisa Cerveris of the NYC Ballet, and Ellen Troy Mulcahy of The Joffrey Ballet. She studied modern dance under many teachers including Charles Anderson, Corrie Franz Cowart, Jeffrey Peterson, and Charlotte Boye-Christensen. She also studied Jazz and Hip-hop under Pattie Bostick and Sammy Reyes.  Lindsey took part in a Muhlenberg performance ensemble called Dance Max Moving Company in which she helped design and performed in an educational children's show surrounding dance which was performed in public elementary schools throughout Allentown. She also designed and implemented a six week dance curriculum for fifth grade students in a public Allentown elementary school. Since graduating, Lindsey has worked at Appel Farm Arts Camp as the assistant head of the Dance Department. She has been teaching dance and continuing her own dance education.

Joshua Lee Polk– Break Dance, Boys HipHop                                                 
Joshua L. Polk, A.K.A., And-He-Lock, is well rounded in every style of hip hop and funk-style dance and has experience on the theatre stage as a director, choreographer and performer. He is also a very inspirational teacher and workshop leader. In early 2003, Polk and three other members formed the company "Faceless Entertainment". Together they explored the history and understanding of the hip hop dance culture. Later they united with Illadelph Phlave and became what is known today as one of the hottest hip hop and funk groups on the East Coast, "Face Da Phlave Entertainment". Joshua recently traveled to Malaysia with partner Marcus Tucker. He has been recognized for his teaching ability, leadership qualities and jaw dropping showcases. Joshua was recently asked to be choreographer for several artists such as Malaysian pop star "MiZZ Nina". Through "MiZZ Nina", Joshua also got to choreograph segments for Korean K Pop superstar JAY PARK . Joshua plays a pivotal role in transforming the attitude towards hip hop in Malaysia. Joshua dedicated his career to preserve and protect the foundation of the hip-hop community through performance and education. His mission is to eliminate the misunderstanding of a brilliant subculture and return a new understanding to the hip hop culture on a larger scale.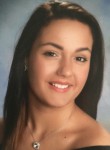 Loredana Sainato – PreDance, Belly Dance                                                                       
Loredana Sainato has been dancing since she was three and has always had a passion for it. She studied at Kathy Henkel School of Dance and Mainstage Center for the Arts. She competed for several years and won many awards and titles. Along with living her dream of becoming a dance instructor, she is continuing her education at Rowan College at Gloucester County majoring in elementary and special education. Loredana is eager to start her journey as a teacher as a staff member at The Studio at Mainstage.
Mary DiPipi attended Paul VI high school where she was in the dance department under the direction of Courtney Daniels. During her high school career Mary participated in Project Dance were she worked with choreographers such as Andrea Michaels, DJ Smart, and Kathleen Nanni. Mary went on to study dance at the University of the Arts in Philadelphia where she studied under the direction of Wayne St. David, Zane Booker, and Andrew Pap. She is currently attending Camden County College to obtain a degree in Psychology, from there she will go on to study Dance/Movement Therapy. Mary has been on staff the past 2 years, as the Assistant Director for The Broadway Babies program at Mainstage Center for the Arts, Summer Stage Program. Mary is excited to be teaching for The Studio at Mainstage this year!