About Mainstage - 25th Anniversary
Mainstage Center for the Arts' Celebrates it 25th Anniversary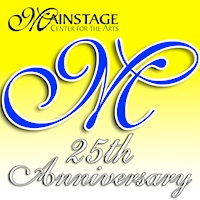 When Summer Stage kicked off its first season, hair styles were big, shorts were short, shirts had shoulder pads and acid-washed jeans were all the rage. The kids sure looked different than they do today in their skinny jeans and straightened hair; however, on the inside the Summer Stagers from 1989 were very much the same as the kids of today. For 25 years now, kids who love to sing, dance, act and put on a show have called Summer Stage their home for seven weeks. Each year, they've come together to spend time with other kids just like them, full of creativity and enthusiasm. Through Summer Stage, many participants have formed life-long friendships.
"Many of the kids from our early days through more recent alumni have gotten back in touch as our 25th season approached. They're really thrilled for Mainstage as we approach this milestone and they look forward to celebrating with us. They're having fun sharing photos and stories through Facebook," said Ed Fiscella, Mainstage Center for the Arts founder and producing artistic director. "Those who haven't been around for years are pleased to see that Mainstage has grown from Summer Stage to include Harmony and Encore Show Choirs; year-round theatrical productions; studio classes in acting, voice, and music; a School of Dance; and more."
"Over the years, approximately 9,500 kids have been part of Summer Stage and our Mainstage shows. We want to make sure that anyone who's ever been part of this experience knows about these events and has the opportunity to come back and reminisce with us." — Ed Fiscella.