Best Day of My Life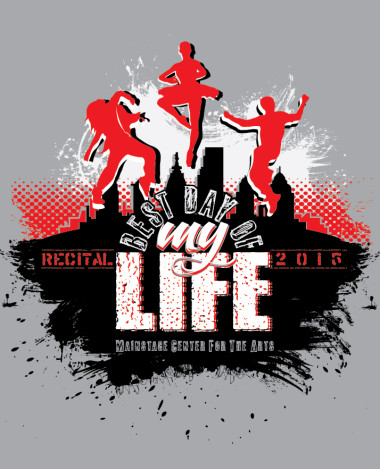 The Mainstage School of Dance
presents
Best Day of My Life
Sunday, June 28
two performances
2:00pm and 4:30pm
$20 - Adults, $15 - Senior Citizens ages 65+, and $10 Children 12 and under
Dennis Flyer Theater at Camden County College in Blackwood, NJ.
Join us for the Best Dance Show in Town June 28, 2015. Our Annual Spring Recital, The Best Day of My Life at The MainStage School of Dance, will take place at The Dennis Flyer Theater at Camden County College. Dancers from both The MainStage Dance Company and our Recreational classes will grace the stage with exciting choreography they have been working on all year.
Come enjoy a fun entertaining afternoon. You will for sure be dancing in the aisles. Two different shows will be at 2pm and 4:30pm. Please check the show line-ups prior to purchasing tickets, so you know what show your dancer is in. A discounted 2 show ticket may be purchased at the School of Dance ONLY, Mon-Wed between 5-7pm. Tickets go on Sale Wednesday April 15th, 2015 and are reserved seating. 2 Show Tickets will not be available at the door.