Dear Edwina, Jr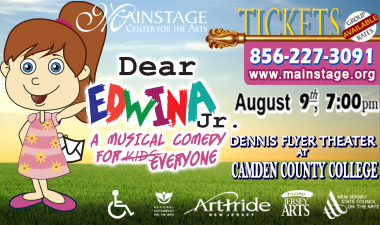 Edwina is the star and creator of "The Dear Edwina Show." In her show, people throughout her community send letters to her, hoping to receive valuable advice. In the musical, Edwina Applespoon is unhappy because her siblings do great things, and she doesn't. But the one thing Edwina is good at is giving great advice.

The production consists of the letters that kids have written her, and from these letters, she produces a musical production.
The show is set in Paw Paw and all the kids from Edwina's neighborhood are on their way to her house. Edwina is anxious because the talent scout from the "Kalamazoo Advice-A-Palooza Festival" (the largest advice-giving convention) is going to see her show and she feels this might be her lucky break.
Tickets:
$11 reserved
$10 Senior Citizens and children 12 and under