Frankenstein Rocks At Mainstage Center for the Arts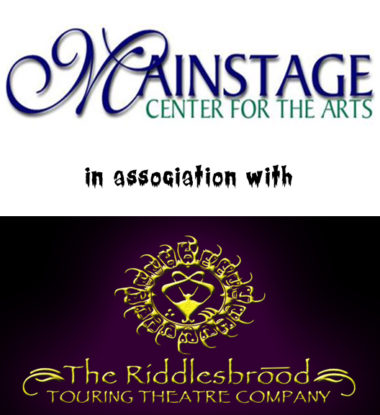 Frankenstein Rocks is a comedic rock musical that explodes onto the stage with all the awesomeness and amperage you would expect from an 80's style hair metal rock concert! Turn on the electrodes, raise the platform and throw the switch! A storm is brewing and you don't want to miss this hilarious adaptation of Mary Shelley's classic tale! But don't worry, we promise it won't cost you "morgue" than an arm or a leg! So grab your jumper cables, a shovel, and any "body" you can because IT'S ALIVE!!
for more info go to
www.frankensteinrocks.com
The story revolves around the work obsessed mad Dr. Frankenstein himself, his loyal assistant and fun loving sidekick, Egor, and his flirtatious maid, Hildegarde, as they try to help the doctor create a new improved monster. Meanwhile, a local town legend and wartime hero, Baron Bratwurst, is called upon to investigate the recent mysterious murders that have plagued the villagers quiet little town. Will the Doctor succeed this time? Will the killer be caught? Will the Baron put an end to all this madness?

"Frankenstein Rocks" is brought to life by the talented Brian Albert, who not only wrote and directs the musical, but also composed and wrote the musical score.
Albert, an accomplished actor and musician, has also performed in well over 1,500 live performances and has been featured on TV's Discovery Channel and The Food Network, in addition to hosting a 12 episode show for Verizon Fios called "My Home 2.0".
"Frankenstein Rocks" continues to play to large audiences all across the region from New York to New Jersey and Pennsylvania. We have played college campuses like Rowan University to huge 1000 + seat theatre like the Strand Theatre in Lakewood NJ. Funny how it all started out as an hour long show, 3 years ago and toured with the Riddlesbrood Touring Theatre Company. It was because of Riddlesbrood that gave Frankenstein or Frankenmurder, as it was called back then, it legs... heart and brain... well, you get the picture. It was a murder mystery with no songs and a simple plot. "We toured it and we soon learned we had a hit on our hands!"
From the very beginning Brian knew it needed more: " I always knew it had to grow but I needed to start somewhere, so a dinner theatre style murder mystery seemed like the perfect fit!"
"I wanted to create a show for Halloween that would become a new tradition for the season that everyone could enjoy!" said Albert. "I was tired of the nearly X-rated Rocky Horror Picture Show. And, even though Haunted Houses and Hayrides are a lot of fun, they only last 10 to 25 minutes!
I think there is a demand for another halloween show that rocks harder than Rocky! My show solves two problems,
Problem #1 Rocky Horror Picture Show is ...an acquired taste and semi pornographic
Problem #2 Not everybody likes the haunted houses and hayrides and you only get about 20mins of fun for $25-$30! I give you a lot more bang for your buck at nearly 2hrs of truly great entertainment!
As if the show wasn't exciting and unique enough to stand on its own, Albert felt compelled to create a truly "killer" experience.
"I knew the bar was set high; I knew what I was up against" said Albert. "Rocky Horror" has some really catchy tunes. And even though I was sure my show was solid musically, I really needed to make it rock more than any other Halloween show out there."
Albert used his punk/metal band days for inspiration. "I was in a band for seven years, back in the early 90's, and played a lot of gigs," explained Albert. "I knew what I liked. So, I wrote what I liked. Fortunately for me, the fans did, too!"

"But for "Frankenstein Rocks", I had to take the best parts of what made my music style connect and retool it to fit a theatrical show". Not an easy task, considering punk music and heavy metal music are often played at faster speeds and the lyrics can often get garbled in the wailing guitar riffs and thunderous beats of the drums."
"The music in "Frankenstein Rocks" is a bit of a throwback to the 80's. My inspirations are The Ramones, Twisted Sister, Motley Crue, AC/DC, Quite Riot, and, of course, the king of horror rock himself, Alice Cooper."
But Albert realizes not everyone likes that kind of music. "The toughest part is writing songs for everybody to enjoy, " said Albert. "That's really hard, considering all the different music styles that are out there! So, I set out to give a nod to many of the most popular music styles, even country music!" he goes to say "Believe me I test my music before it goes in the show, I can't afford to have a bad song in the lot, so I put it through a series of tests. The best way to test the songs' potentcy is when I wake up in the morning and start singing the song. If I can't get it out of my head, its a keeper!"
Albert achieved his goal. The music ranges from a humorous, angry farmer country song entitled, "Torching Time", to a straight up, rock your socks off, ear worm, "Raise the Dead".
"The biggest compliment I've ever received was when a girl I didn't know walked up to me and started singing a song from the show that she saw 6 months ago, 6 months!" exclaimed Albert. "You know you're onto something pretty amazing if your songs can stick in someone's brain for that long when they only heard it once!!!!"

Brian says "Like the creature this show will never die as long as the crowds are willing to come to see it. Every year that goes by I add stuff to the show, stuff I wasn't able to get to last year, or new stuff I come up with, the show has been evolving since the beginning. For the crowds its great they may see new scenes and new contraptions, but for me it can be daunting. Long hours........ long, long hours." Brian says he hopes to move the show around from year to year like a traveling carnival. "I love the fact that like a band, a show can pick up "groupies", people who are fanatics about the show and always come to see it no matter what the drive is. True Fans!"