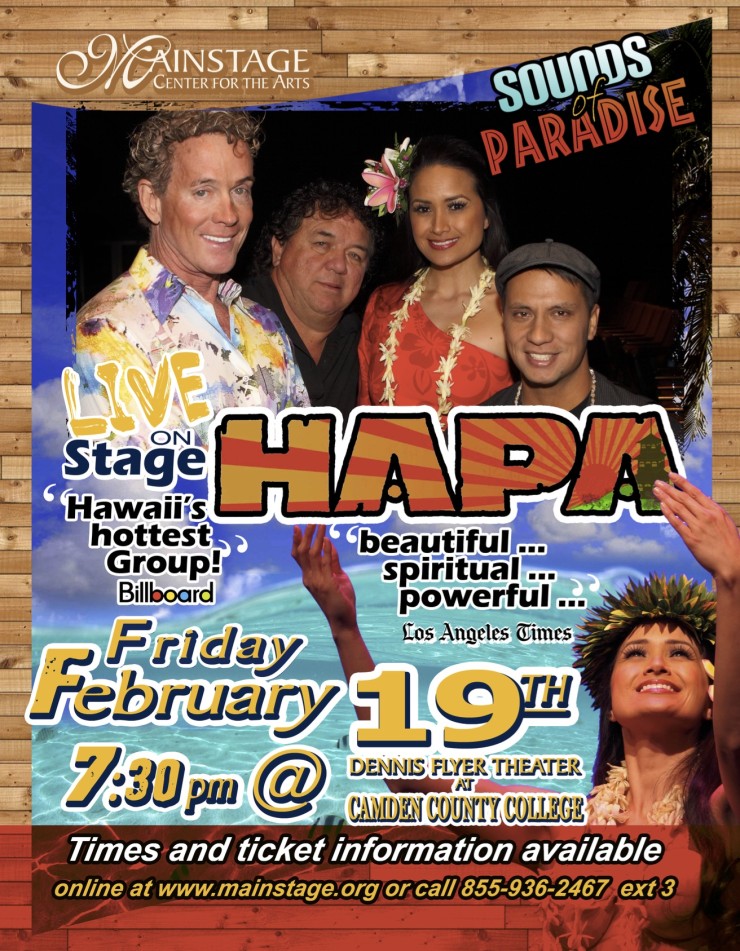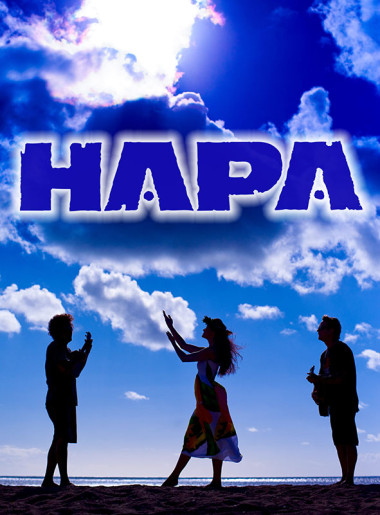 This year, HAPA celebrates its 31th anniversary. Like the islands themselves, HAPA's music is an amalgam of influences ranging from ancient Polynesian rhythms and genealogical chants to the strummed ballads of Portuguese fisherman and Mexican cowboys, and the inspired melodies and harmonies of the traditional church choirs of the early missionaries. Add a dose of American acoustic folk/rock, and you have what has been described as the "most exciting and beautiful contemporary Hawaiian music the world knows!" --Maui Times
The HAPA name itself reflects the diverse backgrounds of its musicians and the mix of cultures that converge in Hawai'i. Brilliant guitarist Barry Flanagan has been the guiding force of HAPA since its beginnings in 1983. He is joined by Kapono Na'ili'ili, a native Hawaiian speaker, chanter, and hula dancer (as well as surfer), and plays multiple instruments, including guitar, percussion, and cello. Kapono won the prestigious Richard Ho'opi'i Falsetto Contest in 2007, which attests to his vocal talents.
These ingredients come together musically to evoke the unique flavor of the Pacific, of Hawai'i, and of the HAPA sound: "beautiful, fragile, spiritual, powerful…" --L.A. Times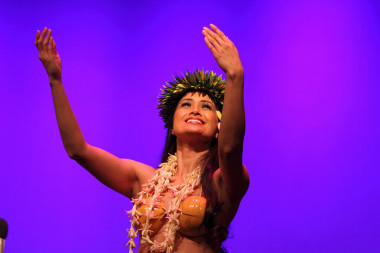 Often described as the "sound of Maui," HAPA's music evokes a feeling that many people at different times have referred to as "heavenly". The overrding quality of HAPA's music is one of beauty and serenity, found in the majestic tones of the 'oli (chant), mele (song), at the elegant movements of the spiritual dance known as hula, and the exhilarating innovative sounds of the virtuoso slack key guitar. Founded in 1983, HAPA played over 500 live shows per year before releasing its benchmark self-entitled first recording in 1993, which still remains the number one selling recording by a group or duo in the history of recorded Hawaiian music; it swept all six categories for which it was nominated at the 1994 Na Hoku Hanohano Awards, the Hawaiian equivalent of the Grammy's. Most recently, in 2006, HAPA captured 4 Na Hoku Awards for its Maui CD.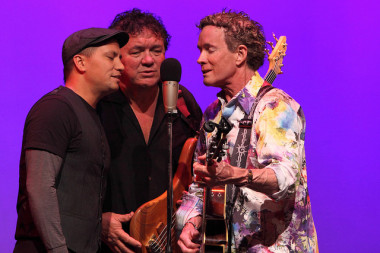 "In my opinion, HAPA's groundbreaking first CD forever changed the tide and thus perception of the terminology "Hawaiian Music"…HAPA will always remain in my heart the "curator" of hip Polynesian sounds."
-Kenny Loggins
Tickets: $20 - $30