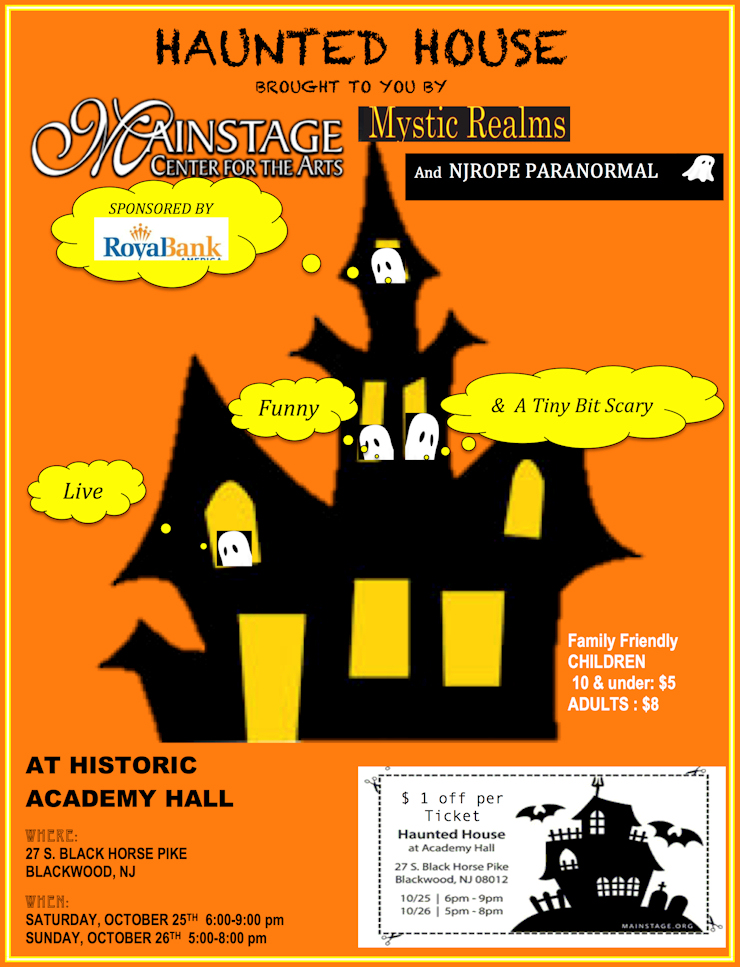 Please Click & Print: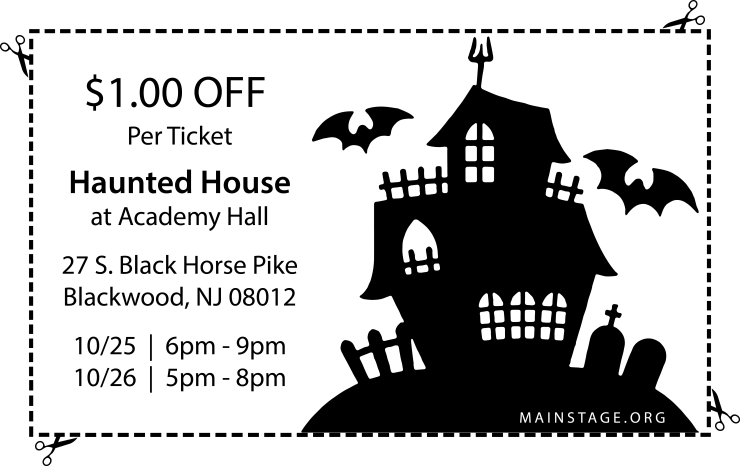 Enjoy some spooky silly fun at Mainstage's Haunted House!
Meet up with pirates, "Thriller" dancers, the Adams Family, Ursula, flying monkeys, and more as Mainstage Center for the Arts, Mystic Realms, and NJ ROPE Paranormal, present a family-friendly Haunted House at historic Academy Hall. Sponsored by Royal Bank America, this event features local actors. It's a tiny bit scary, but also funny, for all ages to enjoy.
The Haunted House takes place this Saturday, October 25, 6 – 9 pm, and Sunday, October 26, 5 -8 pm, 27 S. Black Horse, Pike, Blackwood. Cost is $5 for children 10 & under and $8 for those above 10. For more information, call (856) 302-6485.