Romeo and Juliet
Mainstage Center for the Arts is proud to present William Shakespeare's timeless tale of love and the boundaries it must sometimes overcome.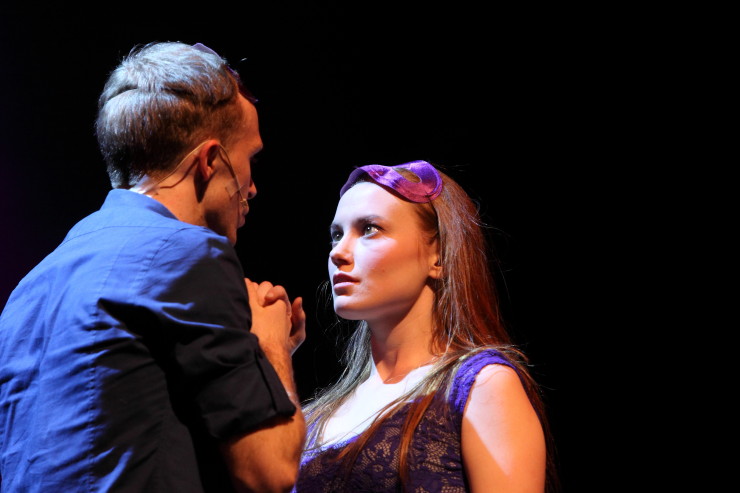 Chris Melohn's contemporary production of Romeo and Juliet, called an "awe-inspiring showcase of a 21st century feud" returns to Mainstage February 5 -15 at Camden County College's Dennis Flyer Theatre. This retelling incorporates social media, cyber bullying, modern music, video, and dance into the mix, enabling teens and young adults to connect with Shakespeare on a whole new level.
"Shakespeare's Romeo and Juliet is treated to a makeover. The trendy music is coupled with modern technology, transforming this Elizabethan era into an awe-inspiring showcase of a 21st century feud."
- Lauren Wiley, 9th grade English Teacher, Maple Shade High School
February 6, 7, 8, 13, 14, and 15  
Tickets: $15 reserved
$12 senior Citizens and Children 18 and under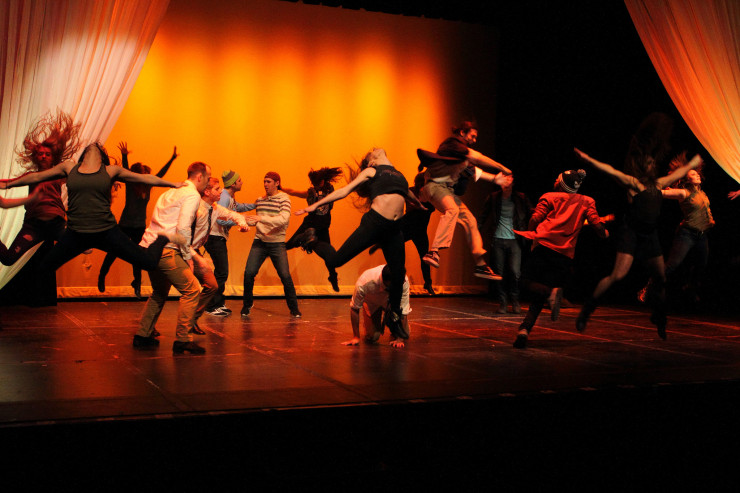 "Our students thoroughly enjoyed Chris Melohn's adaptation of the classic Shakespearean tragedy, Romeo and Juliet. The contemporary music, and dance pulled them in and refused to let them stray. They related to the story on a different level, and the discussion which started in the theatre, continued on the bus and into the classroom. It was a wonderful experience and we can't wait to return!"
Donna Krier, Maple Shade High School Special EducationTeacher. 
Set in 2015, Philadelphia, the feud between the families is enflamed by comments posted on social media sites. As the tension builds, teenagers, Romeo (Taylor Darden of Philadelphia) and Juliet (Katie Stahl of Lewistown, PA) meet and fall in love at first sight. Juliet's parents, the Capulets (Curt Foy of Atco and Kate Orlando of Haddonfield) intend for Juliet to marry Paris, not Romeo, a member of Montague family. However, the young couple marries in secret, hoping for reconciliation between their families. When short tempers lead to deadly consequences, the young lovers find themselves alone and on the run, facing impossible odds and making desperate decisions.
"The use of social media is a brilliant way to make Shakespeare relevant to high schoolers. The dancing is intense – a nice stretch for me. These different components add to the perfection of the writing. What I always enjoy about Shakespeare is that you can trust the writing," said Darden