The Addams Family Auditions

 



Audition

for
The

Addams

Family

Musical
ALL ROLES OPEN
As part of our 30th Anniversary celebration in the summer of 2018, Mainstage Center for the Arts will present THE ADDAMS FAMILY.

Final Auditions and CALL BACKS  

Wednesday, May 23    6:30 pm
VOCAL MUSIC AUDITION SELECTIONS:
Below the vocal music director has chosen specific measures of songs that can be used for auditions.  Please come prepared with at least one selection.  Although these specific measures are all that is needed for the initial auditions but the vocal director would like you the be very familiar with the entire song in the event you are asked to sing more.  

Sheet Music:  Please print click on these links to individual selections for printing out: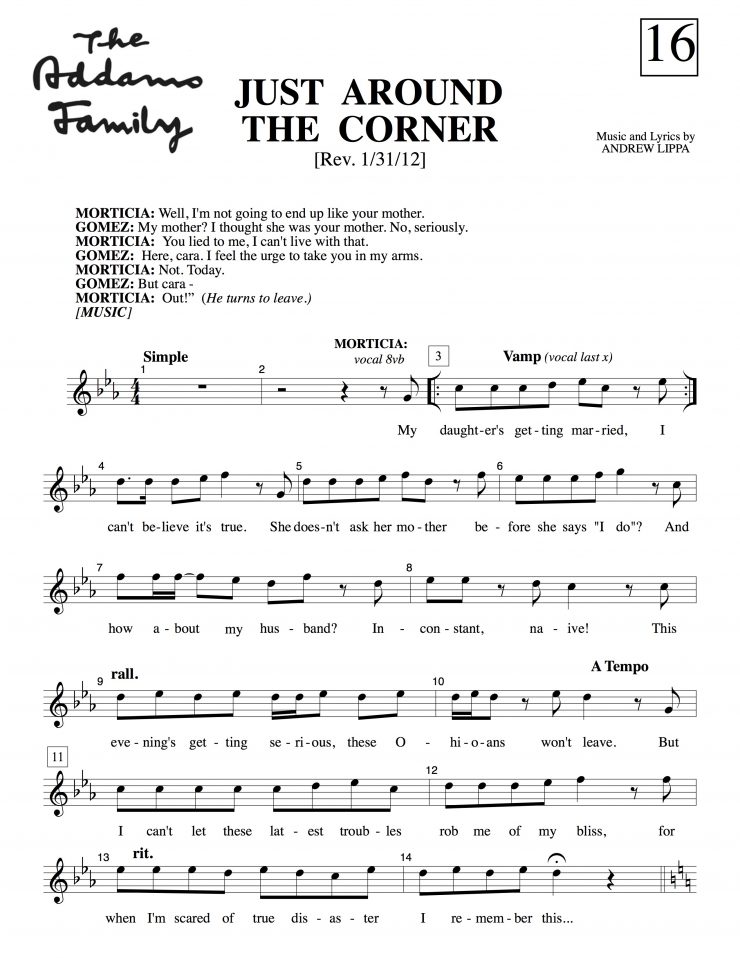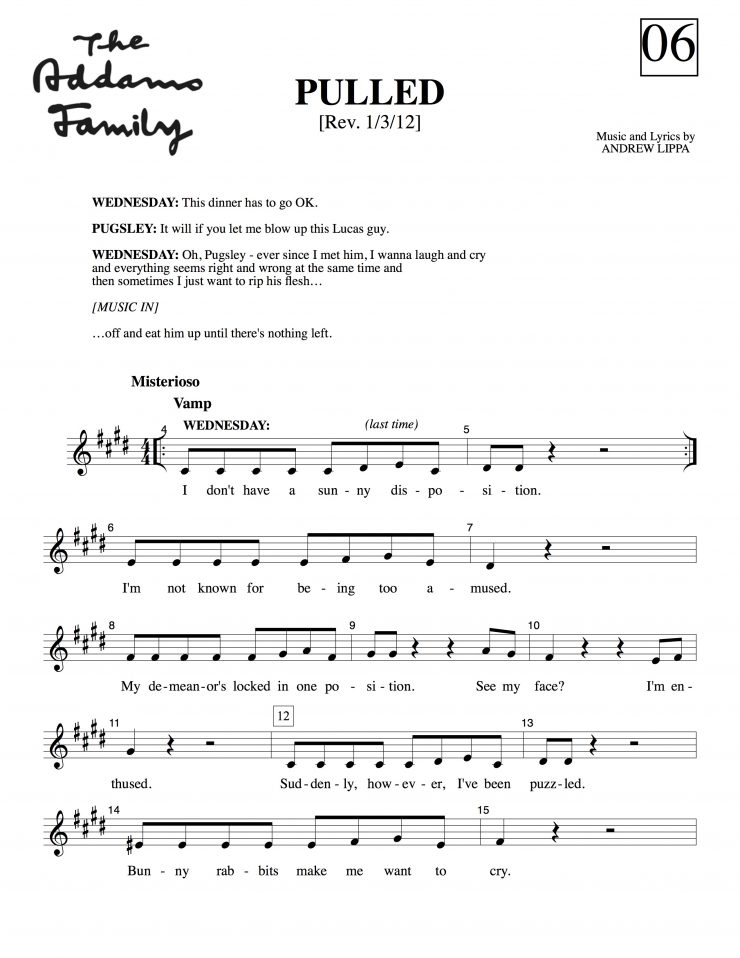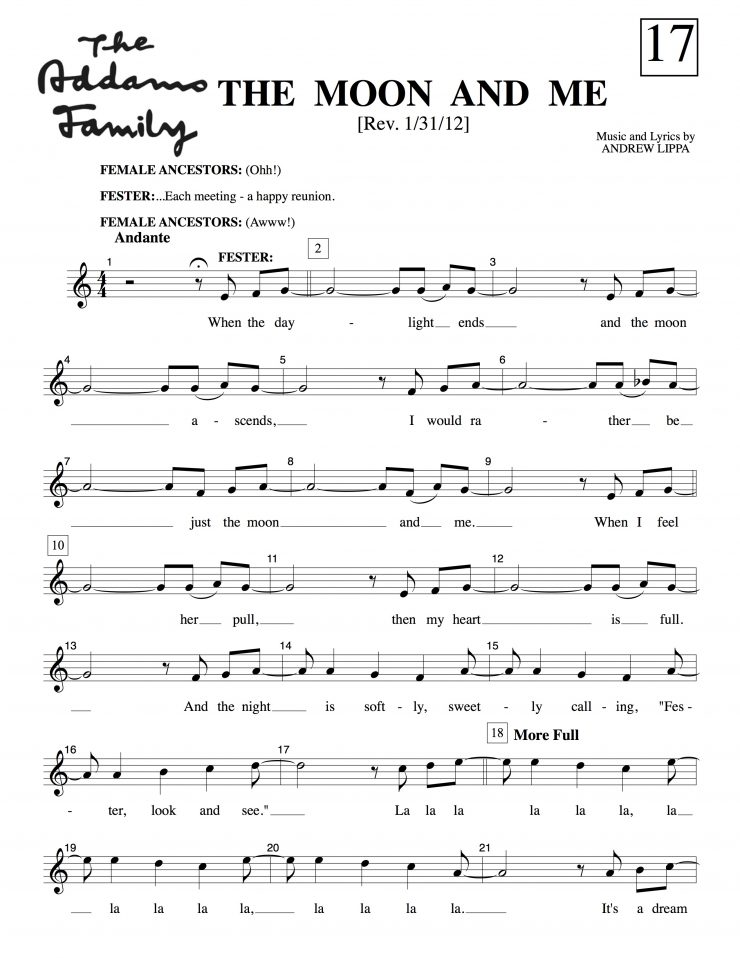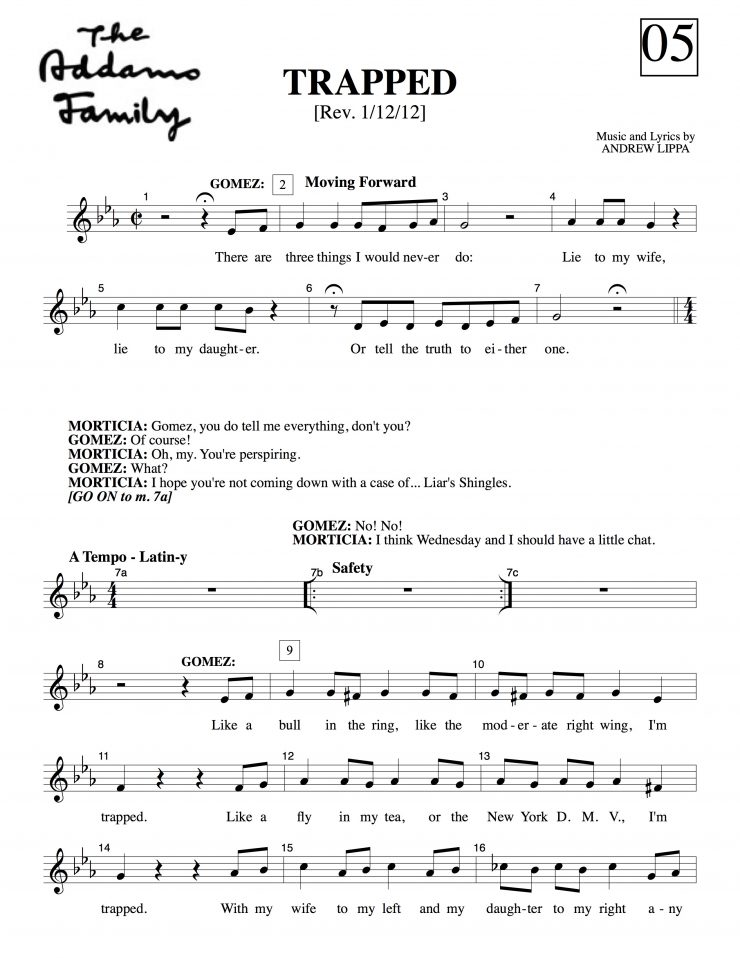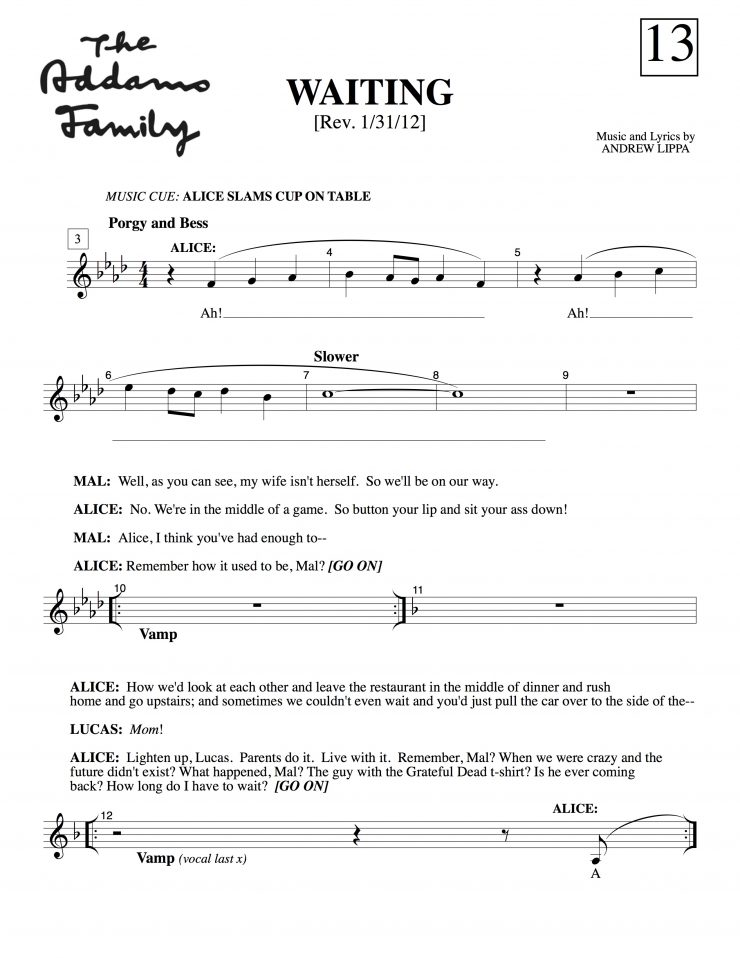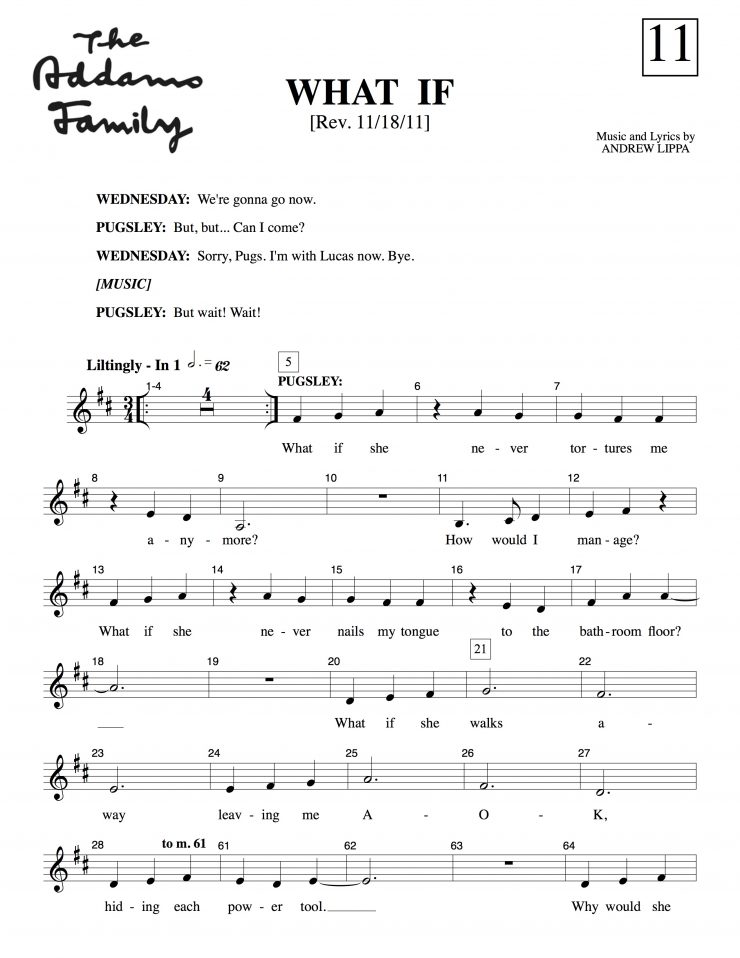 Just around the Corner
2:30
(m.78- end)
What If (Entire song)
Waiting :19 (m.13-end)
The Moon & Me
2:30
(m.66-end)