If you could live Forever…Would you? TUCK EVERLASTING
February 7th and 8th 
Book by Claudia Shear and Tim Federle
Music by Chris Miller
Lyrics by Nathan Tysen
Based on the novel by Natalie Babbitt
Directed by Lindsay Deal
Vocal Directed by Lexi Schreiber 
Sponsored by Meadows Diner, Lamp Post Diner, Bank of Princeton, Marksman Landscaping and South Jersey Young Professionals Association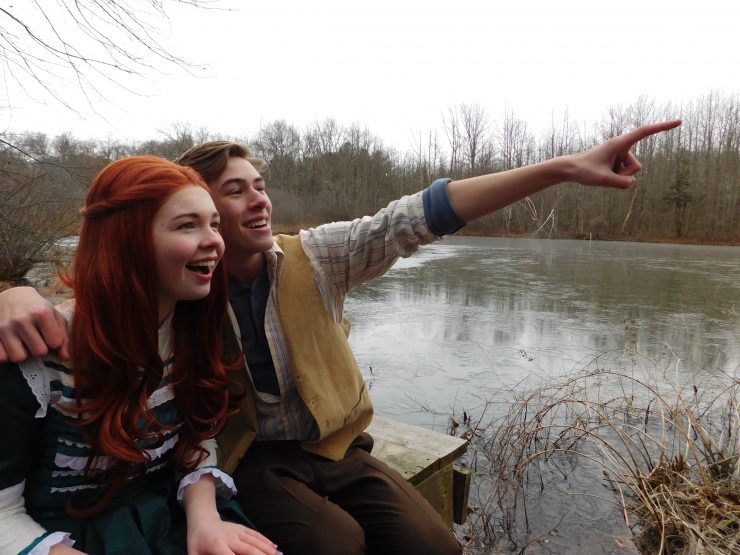 Mainstage Center for the Arts brings Natalie Babbitt's best-selling novel, Tuck Everlasting, The Musical to life on stage in a thrilling and thought-provoking adaptation that considers the benefits and burdens of eternal life. Based on the book which also inspired a 2002 Disney movie, this magical, musical adventure is fun for the whole family.
This heartwarming musical tale reveals the magical secret of the Tuck family and becomes an extraordinary adventure about friendship, love, family and living life to the fullest. 11-year-old, Winnie Foster yearns for a life of adventure beyond her white picket fence when she stumbles upon the Tuck family and their secret to everlasting youth. She faces the extraordinary choice of returning to her ordinary life or continue with the Tucks on their infinite journey. 
Mainstage Center for the Arts production of Tuck Everlasting, The Musical will feature respected actors Charlie Bell (of Somerdale) as Jesse Tuck and Shannon Enright (of Glassboro) as Winnie Foster. Tuck Everlasting, runs February 7th and 8th, Dennis Flyer Theatre, Camden County College, Blackwood. 
This production is sponsored by: Meadows Diner, Lamp Post Diner, Bank of Princeton, Marksman Landscaping and South Jersey Young Professionals Association 
Tuck Everlasting, The Musical remains faithful to the novel's contemplation of never growing older, while bringing all the wonder and enchantment of the captivating story to life on stage.
Mainstage Center for the Arts, the parent program of Summer Stage, is located in Blackwood, NJ. It is committed to making the arts experience enjoyable for all its patrons. In an effort to make the shows, concerts, events, workshops, classes, and offices accessible to as many as possible, Mainstage offers many services for patrons requiring assistance. For anyone in need of assistance, please notify the office at 856-227-3091 at the time of purchasing tickets, or at least five days prior to the event you are attending.