School of Dance - School Of Dance Schedule
FALL 2019/2020 REGISTRATIONS GOING ON NOW! REGISTER ONLINE
OR 
 Open House Registrations will be Monday July 29th, Wednesday August 14th, Wednesday September 4th and Thursday September 5th.
Open House Times for each date will be 6:00pm-8:00pm.
Classes Listed by Age Groups
Ages are meant to be a guideline. Students will be placed by skill when needed and when multiple levels appear in one age grouping.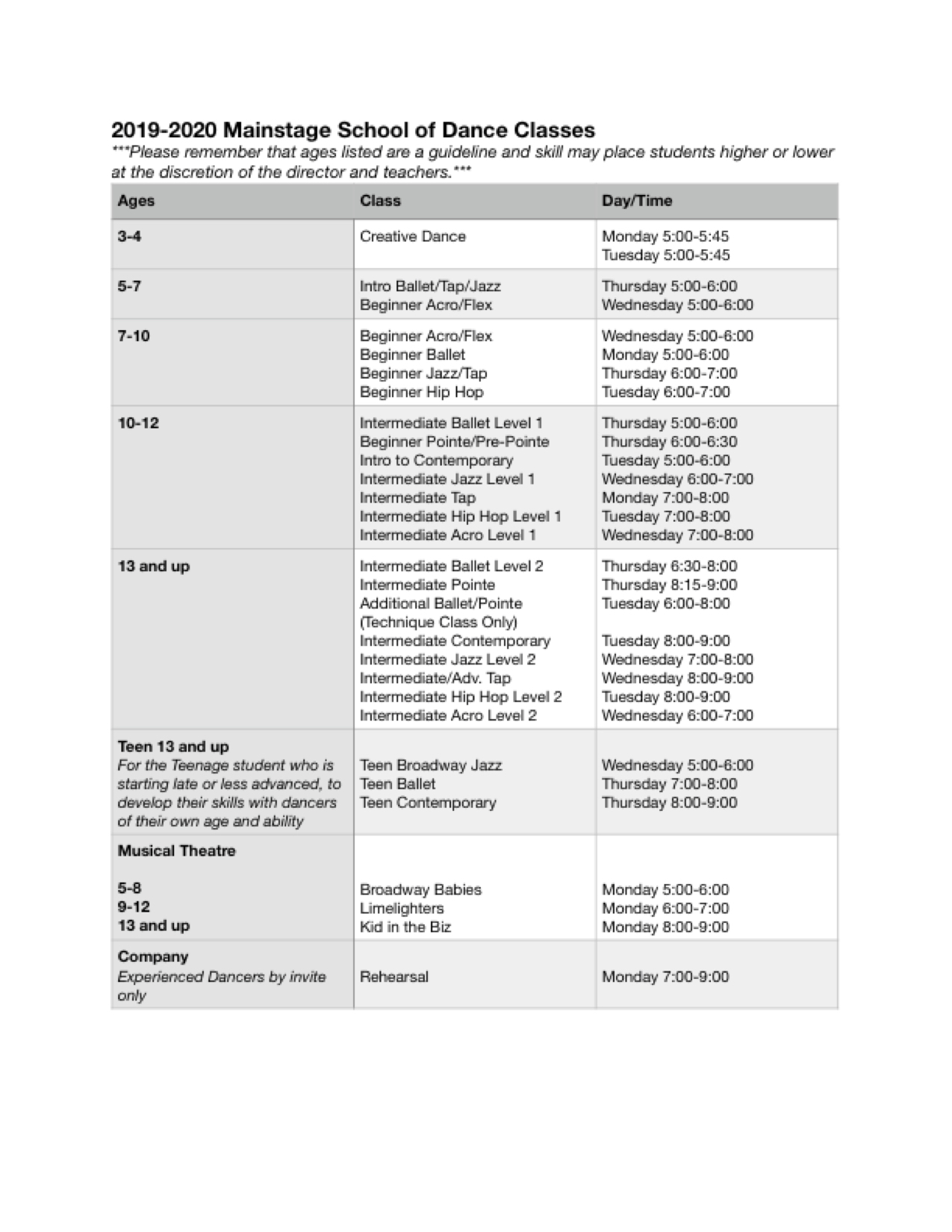 Company
By placement only.  Company requires each dancer to take a minimum of the following: 2 Weekly ballet classes, Contemporary Modern and Jazz in either the Intermediate Level.  Our Company members will be featured in the Holiday Show, have extra dances in our Spring Recital and will have various opportunities to perform throughout the year with Mainstage. If you are interested in joining Company, please see Kate Orlando for approval of eligibility. 
***This schedule is subject to change through October 2019 based on enrollment.***