CHILDREN'S THEATRE
(Ages 11-17)

In this the 35th year of Summer Stage, our Children's Theatre Program continues to build its new look. Campers who only want a taste of theatre can choose to join us for one session while those wanting to be immersed can join for two sessions and be part of two major productions. The camp schedule includes a little less than 4 weeks of daytime programming moving to an evening production schedule for performances. With all of the changes the most important elements of building confidence, skills and making long lasting friendships remain. Campers will be encouraged to audition to be considered for featured roles in the shows.  Audition information will be sent to all those who register. Please remember spaces are limited.
SESSION 2




Finding Nemo Jr.

Camp Dates:
June 20 – July 14
(9:00am – 3:00pm)

Camp Closed:
June 19 & July 4

Show Dates:
July 13 (7:00pm)
July 14 (7:00pm)

Registration: Closed


Anastasia (Youth Edition)

Camp Dates:
July 17 – Aug 4
(9:00am – 3:00pm)

Camp Closed:
June 19 & July 4

Show Dates:
August 3 (7:00pm)
August 4 (7:00pm)

Registration: Closed

THEATRE CONSERVATORY
Session 1: 6/20 (Tues) – 7/14
3:15pm – 5:30pm

Registration: $300
An exciting new opportunity for Summer Stage students to dive deep into what it means to work professionally in the theatre industry. Students will attend a wide variety of rotating workshops with professional theatre artists to gain exposure and understanding of many facets of theatre. These workshops will offer a peek behind the curtain at areas like solo performance, technical theatre, playwriting and adaptation, stage makeup, stage management, film, auditioning, performing as a business, and more.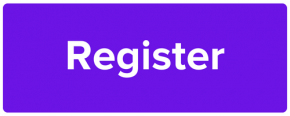 STAGE KEY
Extended care options available as add-ons to your Summer Stage registration!
Stage Key is a before and aftercare program designed to assist working parents as you work to fit your child's love for the arts into your busy work schedule.  
Prices are quoted for the duration of your child's program and can not be prorated.
Single Session Children's Theatre

7:30 AM – 9:00 AM Only – $150

3:00 AM – 6:00 PM Only –$250

Combined AM & PM – $300

Double Session Children's Theatre

7:30 AM – 9:00 AM Only – $250

3:00 PM – 6:00 PM Only – $450

Combined AM & PM – $550
Click here to register for our 35th season of Summer Stage!
Have questions? Email summer@mainstage.org or call (855) 936-2467 ex. 2

FINANCIAL POLICY

Withdraw before April 1 – full refund
Withdraw before May 15 – full refund less activity fees
Withdraw after May 15 and Before June 15 – 75% refund less activity fee or a full refund less activity fee if we are full and the spot is filled by another student