Harmony Show Choir Auditions
Mainstage Center for the Arts is proud to announce open auditions for the Harmony Show Choir. The group consists of talented and dynamic high school performers trained to perform an array of music and dance. The Harmony Show Choir acts as ambassadors for Mainstage Center for the Arts with an array of year round performance opportunities throughout the community and beyond.
Over the years, Harmony has delighted audiences at many local festivals and events—along with multiple performances at the The Philadelphia Thanksgiving Day Parade and in Disney World.
The group is open to those entering 9th grade - 12 grade.
DATE & TIME
Wednesday, October 15, 2022
7:00pm

LOCATION
Dennis Flyer Theater
Camden Country College
200 College Dr.
Blackwood, NJ 08012

WHAT TO PREPARE
• 32 bars of whatever you'd like to sing with accompaniment on your phone
• Bring a change of clothes and shoes. You will be dancing!
• Fill out this registration form ahead of the auditions.

The show choir is a great opportunity for high schoolers who love to sing, dance, and perform! With challenging choreography, intricate choral vocals, individualized coaching, ensemble building, and performance training, Harmony Show Choir is a great training ground for students with a desire to pursue the performing arts as well as students who simply have a passion and talent for the stage.

For more information or questions please email Erica Harr at erica@mainstage.org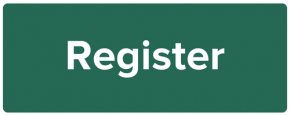 Watch Harmony in action during their tour to Disney World in 2013!