Private: Pumpkin Festival 2020 – CANCELED - Volunteers
   The 2020 Blackwood Pumpkin Festival has been canceled for the safety of our volunteers, vendors, patrons, entertainers, & staff.  We hope to see you all the first Sunday of October, 2021.  Stay safe.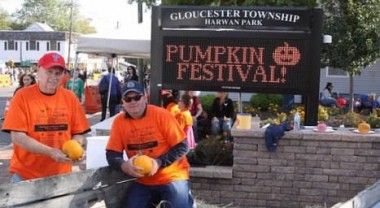 We are looking for volunteers to participate in this great day!  Volunteers must be at least 15 years old or volunteer with a parent, teacher or club advisor.   Please use the following link to sign up.  Pre-registered volunteers receive parking passes, and a free event t-shirt.  
FESTIVAL DATE:  Sunday, October 4, 2020 Rain date Sunday, October 11,2020
Please note there are additional times to help with the preparation of this event.  
Our most difficult time slots to fill are very early morning and late afternoon.   Thank you
PLEASE KEEP CHECKING BACK FOR LINKS TO VOLUNTEER  REGISTRATION