Important Notice Concerning Summer Stage and COVID-19
The health and safety of our campers, our families, and our staff continues to be, as it always has been, our FIRST priority.  In order to minimize risk and in accordance with CDC guidelines, we can not have large groups of kids together in classrooms or on stage.  After very careful consideration, we sadly announce that we will not hold Summer Stage in 2020. We know that the kids will miss their friends, our staff will miss working with the kids, who they love seeing year after year. Parents, guardians and grandparents will miss watching the joy in their children's performances.
It is difficult for all of us to imagine a summer without Summer Stage and we could never recreate it virtually. However, great disappointment can be the ground swell for new and exciting ideas.  Because of the importance of Summer Stage, we decided to create something brand new and very affordable which we hope will keep kids and families engaged but not tied to a computer. Our new option will allow the kids to join in some fun and educational activities whenever and however they choose. We will soon be posting information about this new summer offering.
Thank you for your support and loyalty to Mainstage. We hope to see you all, in person, sooner rather than later.
About Mainstage Center for the Arts from Mainstage Center for the Arts on Vimeo.
All Performances:
Camden County College, 200 College Drive, Blackwood, NJ
 Mainstage Center for the Arts provides a creative, vibrant, and nurturing environment for youth and adults. Using the performing arts as a catalyst for individual expression and growth, Mainstage enriches the quality of life for its South Jersey community.
About Mainstage Center for the Arts
from Mainstage Center for the Arts on Vimeo.

Mainstage Center for the Art's  Summer Stage is the oldest, most successful, and most affordable youth theater program in Southern New Jersey. We offer a series of creative theater programs specifically designed to allow children of every age to expand their skills. For 30 summers, children have enjoyed Summer Stage, where participants use their imaginations to share the MAGIC of live performances through outstanding musical productions,  insightful films, and creative set construction. Since its first summer, in 1989,  our summer performing arts camp has grown from 65 campers to nearly 500. Summer Stage has become one of the longest-running visual and performing arts camps in South Jersey. What's the secret of its success?
"Over the years, we've kept evolving our programs, always trying to be the best at what we do. We emphasize arts enrichment, but most importantly, we focus on fun!" said Ed Fiscella, Mainstage's Producing Artistic Director, and Founder.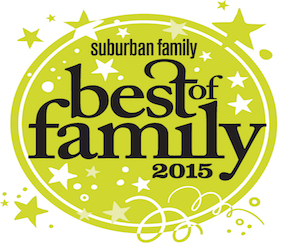 Mainstage Summer Stage
Nominated
 BEST
Performing Arts Camp in ALL of  NJ 
Testimonials from Parents and Alumni
"My girls can't wait to return to Summer Stage. I really like how their minds are continually learning, even though for them, it's just fun," said Anne Finnegan of Stratford.
"Mainstage was my life while growing up. I started in the Apprentice Program, moved up and eventually worked as an assistant director," said Billy Hart, who recently performed as a Disney Cruise Line performer. "It's great to come back and witness its growth."
Our newly designed website makes it easier to explore the information pertinent to your child's age. Just click on the photo associated with your child's grade in the fall to find program dates and fees with a direct link to each registration page.
THERE ARE SOME GREAT DISCOUNTS — THE EARLIER YOU REGISTER, THE BIGGER THE DISCOUNT!! NO CODES NECESSARY. REGISTER AND PAY IN FULL EARLY AND YOU GET THE DISCOUNT. REGISTER AND PAY IN FULL BY APRIL 1 FOR THE LARGEST DISCOUNT. REGISTER IN APRIL FOR THE NEXT DISCOUNT. SORRY- NO DISCOUNTS AFTER MAY 1st.