Welcome, Sarah Gafgen!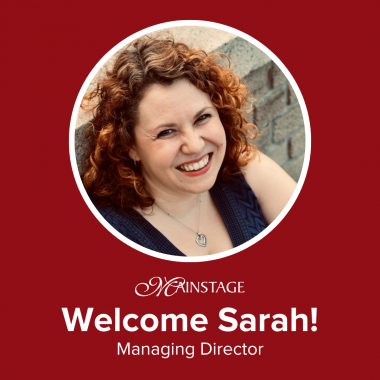 Mainstage Center for the Arts is incredibly excited to introduce our new Managing Director Sarah Gafgen! Sarah graduated from Dickinson College with a B.A. in Theatre Arts, (Acting/Directing) and a B.A. in Psychology. Most recently, Sarah received her MBA from Angelo State University in 2021. When not onstage, Sarah can be found working behind the scenes—with over fifteen years of professional experience as a professional development associate, grant writer, advertising coordinator, drama instructor, production and stage manager, director, producer, costume designer, and a member of the Actor's Equity Association. Sarah brings the skill set required to fulfill the day-to-day operations at Mainstage Center for the Arts. Sarah is not a new face to Mainstage. Sarah most recently directed and helped administer Mainstage's Mainstage Plus, our 2020 virtual Summer Stage program due to the pandemic. Before that, Sarah could be found at our studio, where she taught private voice lessons and classes. Sarah will work alongside our Founder and Producing Artistic Director, Ed Fiscella, and Development Manager, Joe Bretschneider. 
Please join us in welcoming back Sarah Gafgen to the Mainstage family!