The Studio @ Mainstage Center for the Arts is extremely proud of it teaching staff.  All of our Teaching Artists are professionally trained in their field and are working professionally as performers and as teachers.  Please enjoy getting to know them through a small slice of their lives provided below.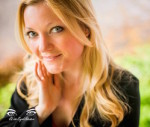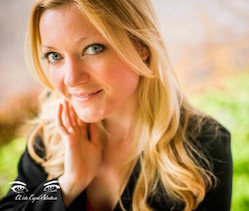 MEREDITH BECK – Private Voice
Meredith is a professional singer/actress in Philadelphia.  She attended  Ithaca College and graduated magna cum laude with her BFA in voice,  acting, & a minor in dance. She has performed in NYC in the workshops of   "Thanks" & "National Pastime." – directed by Tony nominee Hunter Foster.    She was a part of the tour of "The Irish & How They Got That Way" as the Philadelphia & Boston cast. (Cast album- principle vocals, flutist) Regional theaters include Kimmel Center, Bucks County Playhouse, Merry-Go-Round Playhouse, 11th Hour, Hedgerow, Btop, Heritage, Brickhouse, & more! She was a part of the premiere Oscar Hammerstein Festival at the bucks county playhouse under the direction of Stafford Arima, & musical direction of Gary Adler. Meredith is a founder & member of The Galway Girls, a troupe of Celtic singers & instrumentalists.  Specialties in classical, Pop/rock & musical theater voice. www.meredithbeck.com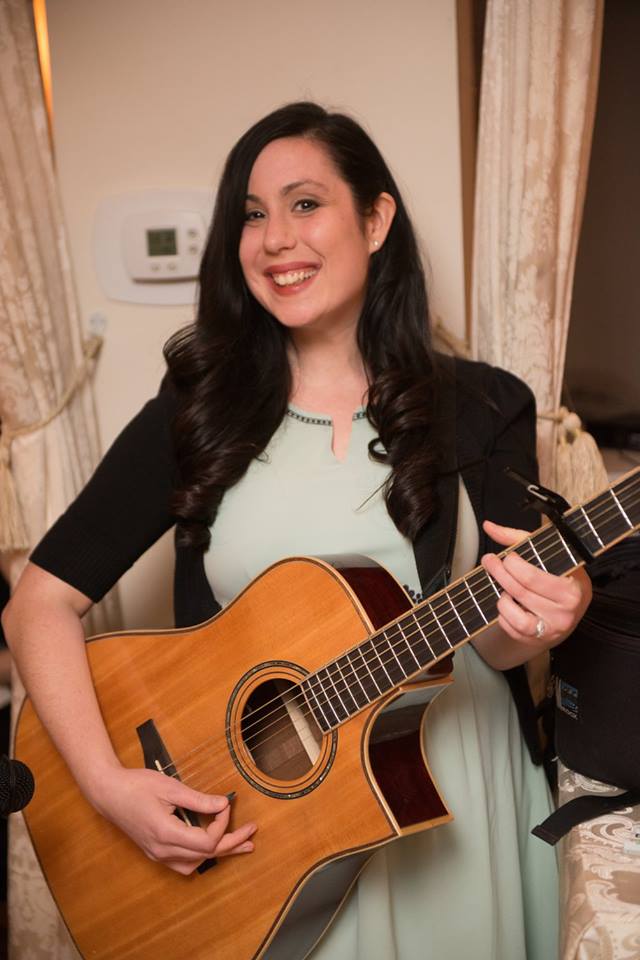 ASHLEY BITTERMAN– Guitar Club, Songwriting Workshop
Ashley will teach a Theatre Tots class this upcoming school year.  She took acting classes all through high school and spent the last ten years committed to Early Childhood Education.  Her acting background and skill influence her teaching style immensely. Whether it is teaching a music class or math class, she makes learning fun through her creative teaching strategies that help abstract thinkers. She also has been playing guitar for the last seventeen years and has created an interactive music program for young children teaching them self-expression, self-esteem, and community.  She is also a wife and mother of one.  She is excited to pull ideas from all of her different experiences to make Theatre Tot s a class full of imagination, creativity, and storytelling.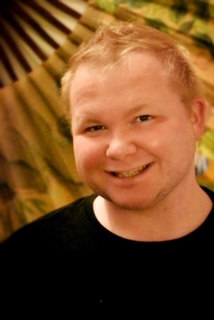 STEVEN CLAIR – Flexibility Workshop, Jazz Technique Level 2,
                                    Contemporary Level 2

Steven began dancing at the age of 4 and continued his dance education at Rowan University. He trained in ballet, jazz, modern, contemporary, musical theatre, and acro. In 2010 and 2011, Steven performed with the Broomall String Band in the Mummer's Parade. Steven is also the Co-Owner/ Choreographer of  Broadway Bound Players and a Color Guard instructor.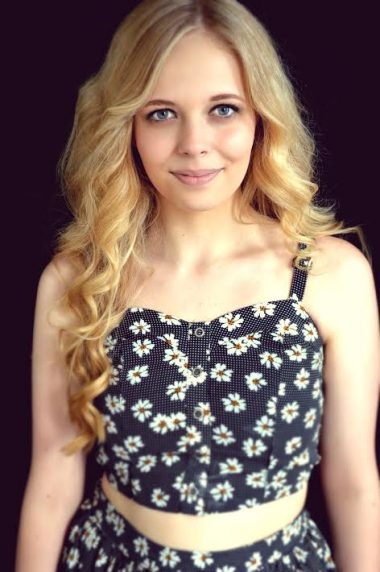 ROBERTA CURLESS –   Jazz Technique Level 1,
                                                Jazz Repertoire Workshop Levels 1 & 2,
                                                Tap Technique Level 1 & 2
                                                Contemporary Level 1
Roberta is a performer, teacher, and choreographer based in the Philadelphia/South Jersey area.  During her career as a dancer Roberta has had the privilege of performing the
choreography of Jason Samuels Smith, Todrick Hall, Derek Hough, Debra McWaters, and
Christopher d'Amboise.  Roberta also had the honor of performing the original choreography of Bob Fosse under the direction of Ben Vereen.  As a choreographer, some of Roberta's most recent credits are Sweet Charity, The Little Mermaid, Scrooge the Musical, 13 The Musical, and The Addams Family.  Roberta has been seen performing on stage at The Ritz Theatre, The Broadway Theatre of Pitman, The Off-Broadstreet Theatre, The Kelsey Theatre, and the Grand Theatre. When she's not dancing you can find Roberta knitting, baking, doing yoga, reading, or watching scary movies.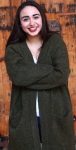 LINDSAY DEAL –  Broadway At Home, Nailing the Audish,
                                     Musical Theatre Intensive
A  graduate of Arcadia University, Lindsay holds her BFA in Acting. She is no stranger to Mainstage, having been a camper at Summer Stage for 6 years, and serving as a Director for Apprentice and Children's Theatre for four years. She has been in many Mainstage productions over the years  including Legally Blonde (Elle Woods), and Little Shop of Horrors (Audrey). Lindsay is a working artist in the Philadelphia area and is excited to be back at Mainstage, giving back to a place that has given so much to her.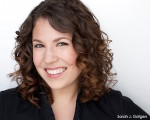 SARAH J. GAFGEN – Acting Out,
                                            Puppet Playtime/Playground,
                                            Adapting a Story, Technical Theatre,
                                            Private Voice 
                                  
Sarah couldn't be more excited to be teaching again at Mainstage!  Sarah is a graduate of Dickinson College where she studied voice and acting. Sarah recently played Emma Goldman in Ragtime which received 9 Barrymore nominations including Best Musical and Best Ensemble. Sarah has appeared on stage at The Walnut Street Theatre, The Broadway Theatre of Pitman, Hedgerow Theatre, Quince Productions, The Ritz Theatre Company and others. Some of Sarah's favorite roles include Annie Oakley in Annie Get Your Gun, Agnes Gooch in Mame, Joanne in Vanities, and Edith in Pirates of Penzance. Sarah is the winner of the 2013 BroadwayWorld.com Best Director of a Play in Philadelphia and founder of Live on Stage Productions (www.LiveOnStageProductions.com). You can always see what Sarah's up to at www.SarahJGafgen.com,  next Sarah will play Linoleum in The Great American Trailer Park Christmas Musical this holiday season!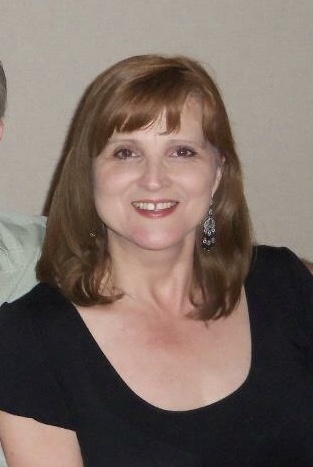 VICKI L GOLLIHUE – Private Voice 
Vicki is starting her twelfth year at Mainstage Center for the Arts as a Voice Teacher and Vocal Coach.  She studied music as a vocal performance major at Taylor University in Indiana and later earned a degree in Communications at Rowan University.  A solo artist and band vocalist for many years, Vicki has also directed choirs and ensembles for many venues in churches and in the community, including creating and directing local productions involving casts of up to 100 singers and actors. Her guidance in coaching has earned her students positions in show choirs including Mainstage's own Harmony and Encore, as well as the nationally-known performance organization, Young Americans. She also has successfully trained students for entrance into college music and musical theater programs. Vicki's expertise in technique combined with her warm and friendly teaching style makes her a sought out music instructor in the South Jersey area.  She and her husband, Keith, have four grown children and reside in Erial, NJ.
MARIA GULDIN –  Hip Hop: Intro & Open Level
Dancing has been a big part of Maria's life ever since she was three years old. She grew her passion for dance at Patricia Reid Studio of Dance for seventeen years. In her early years of dancing, she tried ballet, tap, and jazz but realized she really enjoyed Hip Hop and acrobatics more. Throughout her whole high school years Maria was in the dance program Williamstown High School offered and learned a lot from her teacher Ms. Shoemaker. During her years at Patricia Reid Studio of Dance, she was an assistant teacher for acrobatics, and the last two years she was the Hip Hop teacher. Unfortunately, the studio had closed its doors after 40 years. Not knowing what her next move was, a friend told Maria Mainstage Studio of Dance was looking for substitute teachers. While substituting she was offered a Hip Hop class her first year. Her second year she took over all the Hip Hop and Acrobatics classes and has been at Mainstage ever since.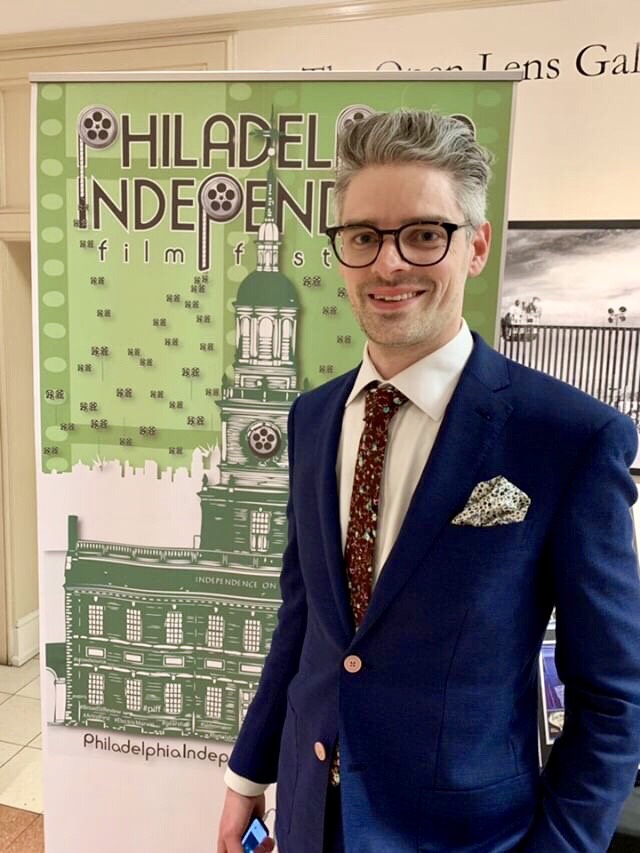 IAN KIMBLE – High School Acting, Screenwriting, Film Production
Ian is an area filmmaker who has produced and directed numerous short films and one feature film. As a former actor in the NJ, Philadelphia, and NYC area, Ian has worked with numerous theaters and local directors and performers, which has molded his acting style into what it is today. He is excited to be returning to Mainstage for his sixth year as an acting instructor and is thrilled to be heading the Acting Company program for its inaugural season.   Ian lives in Philadelphia with his wife and their cat Lady.
KAREN LOCATORE – Private Piano
Karen is looking forward to working with new students at Mainstage! She has taught piano for over 25 years- privately, in music studios, and class piano. She has been a teacher of general music, choir, and glee club for 30 years, as well as an accompanist for musicals and church. She believes music can have a positive effect on everyone. 
Francine is so excited to return to teach at Mainstage this fall! She grew up through the Summer Stage program and has worked as a Children's Theatre Lead Director for seven summers, directing Peter Pan, The Lion King Jr., Mary Poppins Jr., and Frozen Jr. to name a few. Francine has also directed and choreographed musicals during Mainstage's season, including Little Shop of Horrors, Legally Blonde, Chicago, and The Drowsy Chaperone, and she has performed in Mainstage's production of To Kill a Mockingbird (Mayella Ewell.) Francine graduated magna cum laude from Drew University with a double major in English and theatre and a minor in dance. She works as a director, choreographer, playwright, and teacher throughout New Jersey and Philadelphia, as a teaching artist for the Kimmel Center and Theater Horizon, and has created the Drama Program at Lumberton Middle School. She also teaches private lessons in acting and college audition preparation. She is thrilled to bring her experience and passion for directing and devising to the Mainstage studio team!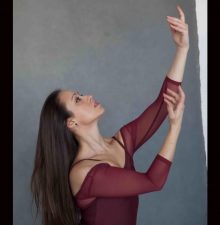 KATE ORLANDO – Co-Education Manager,  Intro to Ballet,
                                       Tap & Jazz, 

                                       Ballet Répertoire Workshop Level 1 & 2,
                                       Ballet Technique Level 1 & 2
Kate grew up training and performing with the Atlantic Contemporary Ballet Theatre (now the Atlantic City Ballet) and attended Montclair State University for her BFA in Dance.  With a minor in theatre, Kate performed in both the dance and theatre productions at Montclair as well as choreographing for the dance department, which awarded her the Artistic Achievement Award in 2002. Kate went on to perform in North Jersey, New York City, and the Kennedy Center, both on stage and film, as well as teaching dance at NJPAC and other schools and organizations in north jersey. For the past 17 years, Kate has been an artistic director, choreographer, director, teacher, performer, and studio owner in the south jersey area in both areas of dance and theatre.  She has choreographed productions at various theatres in the area including the Broadway Theatre of Pitman, The Eagle Theatre, and the Ritz Theatre. Kate has also been teaching ballet, pointe, jazz, modern, creative dance and dance for musical theatre to all ages over the past 20 years.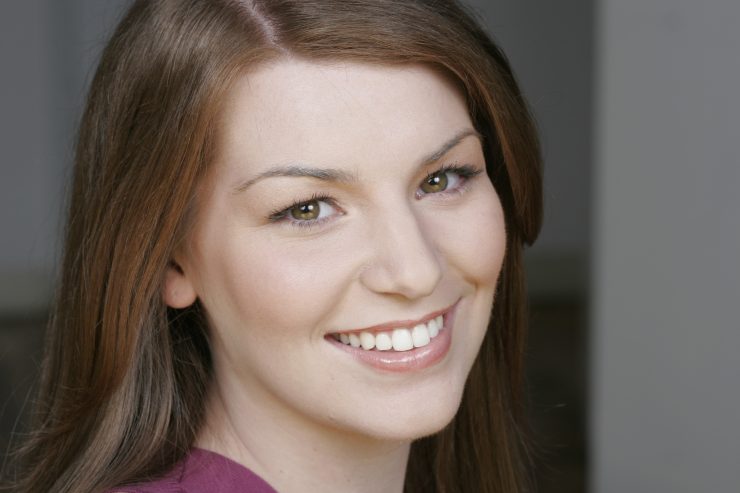 MEGAN RUGGLES – Broadway at Home, Nailing the Audish,
                                           Musical Theatre Intensive
Megan is thrilled to join the staff at the Mainstage Center for the Arts!  She holds a Theatre Performance degree with a concentration in Music from West Chester University where she received the prestigious J.P. Adler Prize for Excellence in Theatre and has been working professionally as an actress in the tri-state area for the past 10 years. In addition to performance, Megan has a longstanding passion for teaching children. She has been the music director of the Ritz Theatre's Junior Camp for the past 8 years. When she isn't teaching, she can be found onstage, check her website for current projects and past works!  www.meganruggles.com. Megan currently resides in Washington Township with her husband and 3 kids.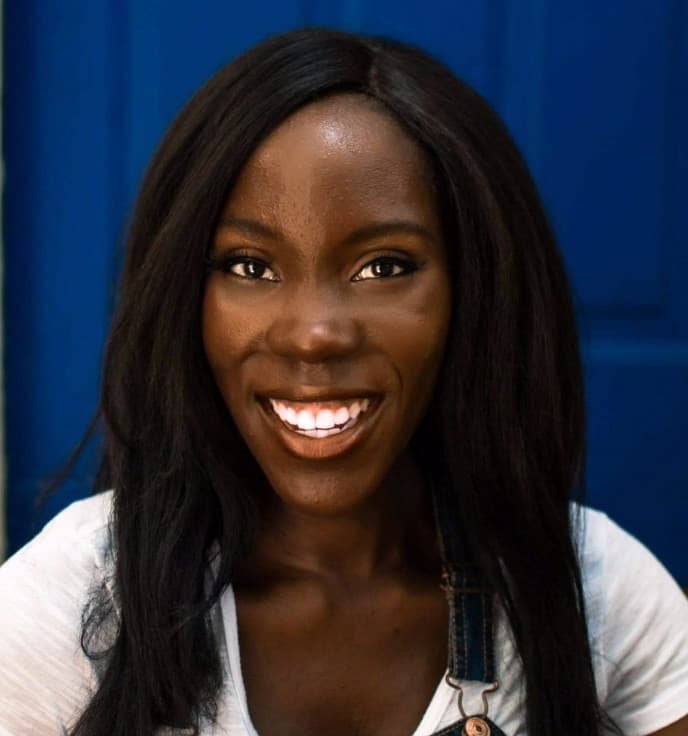 DECKONTI TIAH – Auditioning for Film/TV, Acting for Film/TV
Deckonti is an actress and filmmaker specializing in young adult programming.  A former student of Melanie Anderson, she is excited to embark on a new journey at Mainstage. While studying at Montclair State, Deckonti combined her passion for acting and writing and created her own opportunities. Having worked on various television and movie sets, she took the knowledge and experience from working in front and behind the camera to produce a web series and short film. A storyteller, Deckonti is always looking for new ways to create family-oriented content. She is excited to share her love of television and film acting at Mainstage with all of the incredible talents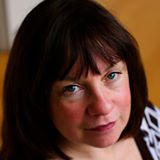 ANNE MARIE WEAVER – Co -Education Manager    
Welcome to the theatre!  To the stage!  To the fun! Where confidence and  magic grow, and laughter rings fortissimo, and classes with Anne Marie are always fun.   Anne Marie, an acting teacher for 19 years with  Mainstage Center for the Arts, loves sharing her passion for the stage with children of all ages.  Theatre is a family tradition, from her grandparents in Vaudeville, to sharing hers, and her husband's love with their own children, now all professionals in the world of theatre.   Stage presence, use of body, improvisation, creativity, good diction, character development, are just some of the many skills Miss Anne shares with students based on her education at Glassboro Stage College and her 24 years as drama director at Glassboro High School.  Stories of her own professional career and her children's professional experiences help to provide more texture to the depth and energy of her classroom.  Games, puppets, crafts, and music energize the classes of her younger students while monologues, scene study, and movement help older students enjoy their own school experiences even more.  Facing the world's #1 fear of standing up in front of an audience is the challenge that students will meet head on in a fun and engaging way. Conquering this fear will allow them to feel ready to handle auditions, class room speeches, or running for class officers.  Anne Marie's favorite part if teaching is watching her students' confidence and self-esteem grow in leaps and bounds.   So welcome to the theatre! Let's get started.  You'll love it so!