Performing Arts Academy - Meet Our Teaching Artists
The Performing Arts Academy is extremely proud of it teaching staff.  All of our Teaching Artists are professionally trained in their field and are working professionally as performers and as teachers.  Please enjoy getting to know them through a small slice of their lives provided below.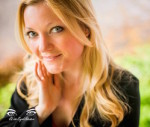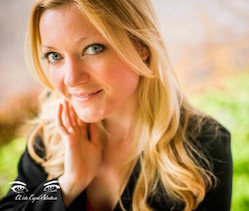 Meredith Beck  – Broadway Song and Dance, Private Voice 
Meredith is a professional singer/actress in Philadelphia.  She attended  Ithaca College and  graduated magna cum laude with her BFA in voice,  acting, & a minor in dance. She has performed in NYC in the workshops of   "Thanks" & "National Pastime." – directed by Tony nominee Hunter Foster.    She was a part of the tour of "The Irish & How They Got That Way" as the Philadelphia & Boston cast. (Cast album- principle vocals, flautist) Regional theaters include:  Kimmel Center, Bucks County Playhouse, Merry-Go-Round Playhouse, 11th Hour, Hedgerow, Btop, Heritage, Brickhouse, & more! She was a part of the premiere Oscar Hammerstein Festival at the bucks county playhouse under the direction of Stafford Arima, & musical direction of Gary Adler. Meredith is a founder & member of The Galway Girls, a troupe of Celtic singers & instrumentalists.  Specialties in classical, Pop/rock & musical theater voice. www.meredithbeck.com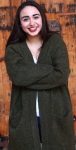 Lindsay Deal – Broadway Song & Dance, Musical Theatre Company

A recent graduate of Arcadia University, Lindsay holds her BFA in Acting. She is no stranger to Mainstage, having been a camper at Summer Stage for 6 years, and serving as a Director for Apprentice and Children's Theatre for four years. She has been in many Mainstage productions over the years most recently including Legally Blonde (Elle Woods), and Little Shop of Horrors (Audrey). Lindsay is a working artist in the Philadelphia area, and is excited to be back at Mainstage, giving back to a place that has given so much to her.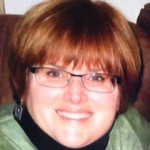 Debra M. Faye  – Make-up for Stage and Screen

   Debra M. Faye has a Bachelor's degree in theatre from the University of Maine and a Master's degree in theatre from the University of Connecticut.  A theatre generalist with more than  25 years experience, Debra has  worked as a theatre teacher, designer, director, actor, and make-up artist.  Her teaching credentials include The Taft School in Watertown, CT;  The Westtown School in Westtown, PA, and the University of Connecticut at Storrs. In addition to being the Make Up Designer and Coordinator for
Mainstage Center for the Arts, Debra also is the Make Up Designer and Coordinator  for Cherry Hill High School EAST.  Debra has worked for various professional, regional, community, and educational theatres in the area, including Delran High School. Glassboro High School, the Ritz Theatre in Oakland, and the Adrienne, and Walnut Street Theatres (Studio) in Philadelphia.  In addition to her commercial and film work, Debra teaches workshops in stage make up for various high schools throughout the tri-state area.  One of favorite projects to date is her partnership with BRUCE PRODUCTIONS and the American Cancer Society creating zombie make up for their yearly "ZOM PROM"  fundraiser in Wilmington, DE.
                                    
Sarah J. Gafgen – Acting, Private Voice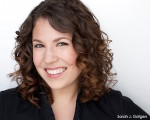 Sarah couldn't be more excited to be teaching again at Mainstage!  Sarah is  a graduate of Dickinson College where she studied voice and acting. Sarah  recently played Emma Goldman in Ragtime which received 9 Barrymore nominations including Best Musical and Best Ensemble. Sarah has appeared on stage at The Walnut Street Theatre, The Broadway Theatre of Pitman, Hedgerow Theatre, Quince Productions, The Ritz Theatre Company and others. Some of Sarah's favorite roles include Annie Oakley in Annie Get Your Gun, Agnes Gooch in Mame, Joanne in Vanities, and Edith in Pirates of Penzance. Sarah is the winner of the 2013 BroadwayWorld.com Best Director of a Play in Philadelphia and founder of Live on Stage Productions (www.LiveOnStageProductions.com). You can always see what Sarah's up to at www.SarahJGafgen.com,  next Sarah will play Linoleum in The Great American Trailer Park Christmas Musical this holiday season!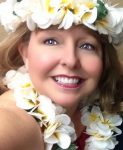 Sheila (Puakea) Glenn – Hula Fitness Instructor, Hula Dancer
Sheila Glenn has been entertaining audiences for the past 44 years. Her love for Hula and Polynesian Dance began in a small studio in Blackwood, NJ in 1973. As a young dancer, Sheila performed locally with Chief Halftown, Al Alberts Showcase and Tony Grants Stars of Tomorrow. Sheila brings her years of experience and flair for showmanship to Mainstage. Sheila is excited to start her third year as a Hula Fitness instructor. She has partnered with Hula sister, Peg Haine (Hula dance instructor) and together, they perform as Ulana. She also takes " Puakea's Aloha show" out to many communities and events. She loves sharing the spirit of Aloha with students and audiences.   Sheila resides in Laurel Springs with her husband, Dan. She has two children… Chloe, a Mainstage Alumni, and Bryce, a Mainstage Audio Technician. Sheila is also a healthcare hair sylist and owner of "The Hand of Gold Salon Services."

   Vicki L. Gollihue – Private Voice 
    Vicki Gollihue is starting her eighth year at Mainstage Center for the Arts as a Voice Teacher and Vocal Coach.  She studied music as a vocal performance major at Taylor University in Indiana and later earned a degree in Communications at Rowan University.  A solo artist and band vocalist for many years, Vicki has also directed choirs and  ensembles for many venues in churches and in the community, including creating and directing local productions involving casts of up to 100 singers and actors. She is a trained sound technician as well. Vicki's expertise in technique combined with her warm and friendly teaching style, make her a sought out music instructor in the South Jersey area.  She and her husband, Keith, have four grown children and reside in Erial, NJ.
 Peg trained with Kumu Hula Kas Keolapua Nakamura of Halau Pulama Mau Ke Aloha Ohana Ilima, where she made her uniki and received her permissions and blessings to teach traditional, halau style hula. Since then, she has continued her training with Kumu Hula Lani Kaleiki Ahlo of Ilima Studio (a Merrie Monarch Legacy Halau on Oahu) and Mary Nelson of Hula Maryland, as well as workshopping with Na Kumu Hula Mapuana DeSilva, Kaulana Kasparovich, and Chinky Mahoe, as well as the International Hula Workshops at Honolulu. She worked with dance ethnologist Dr. JoAnn Kealiinohomoku, taught workshops at University of Northern Iowa as part of their world dance seminar and lecture, and choreographed the dance segment of PBS Kona Coffee Hour. She has danced for Federal and State officials of Hawaii in Washington DC as part of the Kamehameha Day ceremonies, as well as other festivals and events from Virginia to New York with the halau. More locally, Peg teaches hula at Mainstage Center for the Performing Arts and appears with Ulana in support of Hawaiian musical artists appearing at Mainstage, and with Puakea's Aloha Show, a community outreach to our elder and special needs neighbors.
Outside of hula, Peg dances with Ak'Ana's daughter tribe (ITS) of Bucks County, sews, crochets, reads and is an insurance specialist for the Inspira Health Network. She looks forward to sharing the aloha, art and culture of Hawaii with all.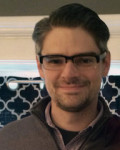 Ian Kimble – Acting
Ian Kimble is an area filmmaker who has made numerous movies and is one of  the founding members of Shoestring Gold Productions. As an actor in the area, Ian has worked with numerous theaters and local directors and performers, which has molded his acting style into what it is today. He is excited to be returning to MainStage for his second year as a filmmaking and acting instructor.   Ian lives in Philadelphia with his wife, Emily, and  their two cats.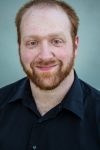 Josh Kurtz – Theatre on the Fly
Joshua Kurtz has been involved with Mainstage's programs since he was 10 years old. He participated in the Summer Stage program for seven years, as well as various acting classes. Kurtz also attended Gloucester County Institute of Technology for their drama program, before joining the Young Americans to continue his education all over the world. Kurtz has worked with more than 10,000 children in his time teaching, and is happy to be back home with Mainstage to continue the tradition of educating local youth in the ways of theatre.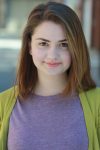 Angela Longo – 1st – 3rd Acting, Creative Dramatics
Angela Longo has been a part of the Mainstage family for several years. She has worked in the Children's Theatre program with Summer Stage as a costuming intern and assistant director. Last summer Angela directed "Grease" as the annual evening show at Mainstage. She will be receiving her degree in Theatre with concentrations in musical theatre, acting and directing this December. Angela is a working actress and director in Philadelphia and New Jersey, and has been seen on many local stages. She is so excited to be working at Academy Hall and sharing her love for theatre and performance with her students!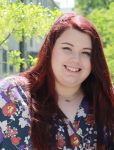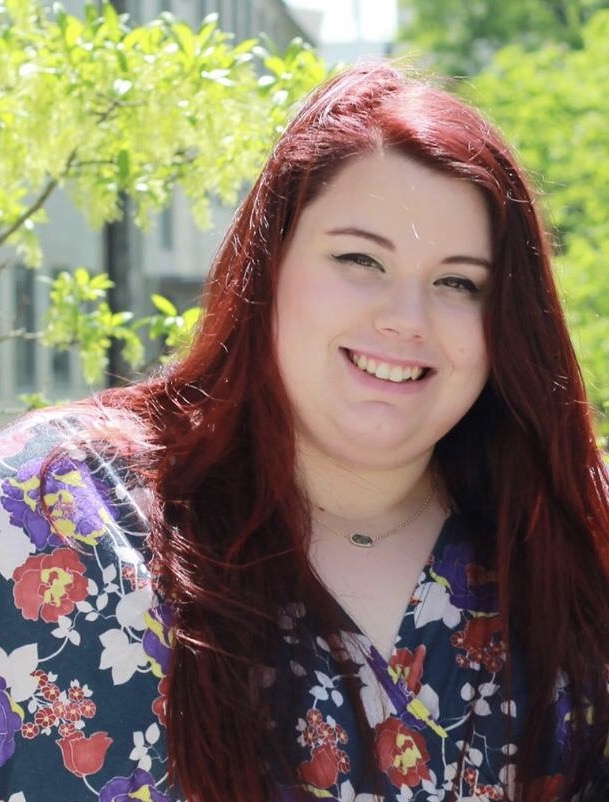 Lexi Schreiber – Broadway Song and Dance,  Musical Theatre Company,
Private Voice                               
Lexi Schreiber recently obtained her Master of Art in Theatre from Villanova University (2017). During her time there, she had the opportunity to be an assistant music director for a brand new musical (A Wonderful Noise) written by Michael Hollinger. She also was seen onstage at Villanova Theatre in productions of Electra (chorus) and Little Women (Marmee). Lexi has her Bachelor of Music with a Minor in Musical Theatre from University of the Arts (2014). At UArts, she was a featured soloists in many vocal department concerts and shows. Her favorite credits include; Dido and Aeneas (Dido), The Last Five Years: A Concert, and The British Invasion Concert. She also had the honor of assistant directing two of the musical theatre revue shows produced by the School of Music (Broadway: On and Off, Music From the Great White Way). Lexi has been working at Mainstage Center for the Arts as the Children's Theatre vocal music director during Summer Stage. She also assistant music directed and assistant choreographed their production of Legally Blonde: Then Musical. She has been teaching voice lessons in the greater Philadelphia area since her graduation from UArts. She is trained classically and uses that foundation of technique to work with her students on all genres on music. She also works with students to make sure the performance and presence of the song is at the forefront.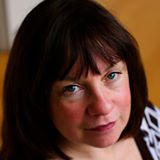 Anne Marie Weaver   Co- Education Manager,
                        Creative Dramatics, Glassboro Acting
    Welcome to the theatre!  To the stage!  To the fun! Where confidence and  
    magic grow, and laughter rings fortissimo, and classes with Anne Marie  
    are always fun.   Anne Marie Weaver, an acting teacher for 17 years with  Mainstage Center for the Arts, loves sharing her passion for the stage
    with children of all ages.  Theatre is a family tradition, from her grandparents in Vaudeville, to sharing hers, and her husband's love with their own children, now all professionals in the world of theatre.   Stage presence, use of body, improvisation, creativity, good diction, character development, are just some of the many skills Miss Anne shares with students based on her education at Glassboro Stage College and her 24 years as drama director at Glassboro High School.  Stories of her own professional career and her children's professional experiences help to provide more texture to the depth and energy of her classroom.  Games, puppets, crafts, and music energize the classes of her younger students while monologues, scene study, and movement help older students enjoy their own school experiences even more.  Facing the world's #1 fear of standing up in front of an audience is the challenge that students will meet head on in a fun and engaging way. Conquering this fear will allow them to feel ready to handle auditions, class room speeches or running for class officers.  Anne Marie's favorite part if teaching is watching her students' confidence and self-esteem grow in leaps and bounds.   So welcome to the theatre! Let's get started.  You'll love it so!
Marissa Wolf –  Acting, College Audition Prep
Marissa Wolf is an Actor / Teacher in the NJ / Philadelphia area. She holds an MFA in Acting from Ohio University and a BFA from NYU and is currently in the process of earning a Michael Chekhov Acting Technique Teaching Certificate from the Great Lakes Michael Chekhov Consortium. Teaching experience: Current Adjunct Acting Instructor at Kean University, 3 years Adjunct Acting Professor at Nassau Community College, Acting Instructor at Ohio University, Teaching Artist at Mainstage Center for the Arts, and Arts for All and Youth Theatre Interactions, which are both located in the New York City area. Select Acting credits: The Pilot, in the one-woman show, Grounded (Brick Monkey Theatre Ensemble), Elinor, Sense and Sensibility, Suzy, Wait Until Dark, (The Monomoy Theatre), Elizabeth, The Crucible (The Monomoy Theatre), Jeanette, The Last of the Red Hot Lovers (The Monomoy Theatre), Blanche, Brighton Beach Memoirs, Hero, Much Ado About Nothing, Charlotte, A Little Night Music. Marissa is also a writer for www.monologuestogo.com and a member of the NY Madness Acting Company.