The Studio at Mainstage Center for the Arts is extremely proud of it teaching staff.  All of our Teaching Artists are professionally trained in their field and are working professionally as performers and as teachers. Please enjoy getting to know them through a small slice of their lives provided below.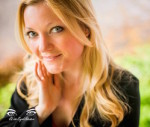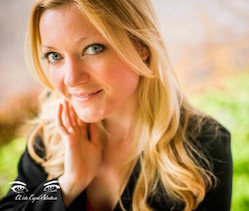 MEREDITH BECK — Private Voice (Virtual)
Meredith is a professional singer/actress in Philadelphia.  She attended  Ithaca College and graduated magna cum laude with her BFA in voice,  acting, & a minor in dance. She has performed in NYC in the workshops of   "Thanks" & "National Pastime." – directed by Tony nominee Hunter Foster.    She was a part of the tour of "The Irish & How They Got That Way" as the Philadelphia & Boston cast. (Cast album- principle vocals, flutist) Regional theaters include Kimmel Center, Bucks County Playhouse, Merry-Go-Round Playhouse, 11th Hour, Hedgerow, Btop, Heritage, Brickhouse, & more! She was a part of the premiere Oscar Hammerstein Festival at the bucks county playhouse under the direction of Stafford Arima, & musical direction of Gary Adler. Meredith is a founder & member of The Galway Girls, a troupe of Celtic singers & instrumentalists.  Specialties in classical, Pop/rock & musical theater voice. www.meredithbeck.com
ASHLEY BITTERMAN — Guitar Club, Private Guitar
Ashley  learned to play guitar when she was twelve years old. This skill became valuable to her as she played in bands, competed in songwriting competitions, and performed at local venues. Most importantly, guitar empowered her to express herself during challenging times. Guitar was a hobby, but it also gave her community, purpose, and lifelong friends. Now she is an educator and her passion is teaching others guitar!  At Mainstage, she offers one on one guitar lessons, where she tailors the learning to the individual interests of her students. She also leads Guitar Club, where students are challenged with new guitar skills, while collaborating and jamming with other young musicians."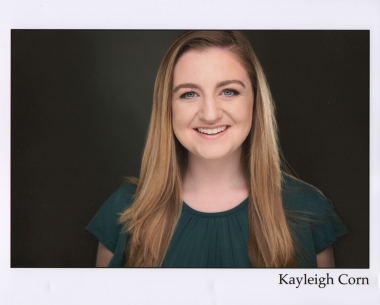 KAYLEIGH CORN – Spotlighter Acting, Thespian Pros
Kayleigh is a graduate of Fairleigh Dickinson University where she received a BA in Theatre Arts with a concentration in Musical Theatre. During her time in college Kayleigh performed in numerous productions including Company (Sarah) and Be a Good Little Widow (U/s Melody). Kayleigh spent a majority of her childhood at Mainstage Center for the Arts. She was a camper at Summerstage for 5 years as well as a member of the Harmony Show Choir. She was also an intern for the Apprentice program, the Children's Theatre program and recently an assistant director for both Freaky Friday and Moana during Summerstage 2021. Kayleigh has also worked at several theaters in the area including The Broadway Theatre of Pitman, The Levoy Theatre and The Grand Theatre. She is very excited to be a member of the staff and work with the wonderful students of Mainstage.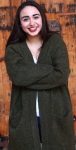 LINDSAY DEAL — Broadway Apprentice, Broadway Pros, MT Company, Musical Theatre Performance Intensive
A  graduate of Arcadia University, Lindsay holds her BFA in Acting. She is no stranger to Mainstage, having been a camper at Summer Stage for 6 years, and serving as a Director for Apprentice and Children's Theatre for four years. She has been in many Mainstage productions over the years  including Legally Blonde (Elle Woods), and Little Shop of Horrors (Audrey). Lindsay is a working artist in the Philadelphia area and is excited to be back at Mainstage, giving back to a place that has given so much to her.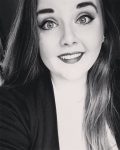 AIMEE FERENZ – Musical Theatre Pros, Musical Theatre Company
Aimee Ferenz is an elementary music teacher at South Harrison Elementary School. There she runs the choir, band, and drama clubs. Outside of South Harrison, Aimee has music directed at a series of different theater companies including the Off Broad Street Players (James and the Giant Peach Jr, Frozen Jr, 9 to 5)  the Landis Theater (American Idiot, Heathers the Musical) and at Summer Stage this past summer (Freaky Friday, Moana Jr.). Aimee also loves to perform both musical theater and operatic works throughout New Jersey and could most recently be seen playing characters named Heather in both American Idiot and Heathers the Musical. She is so incredibly excited to be teaching at Mainstage and cannot wait to work with these sensational performers!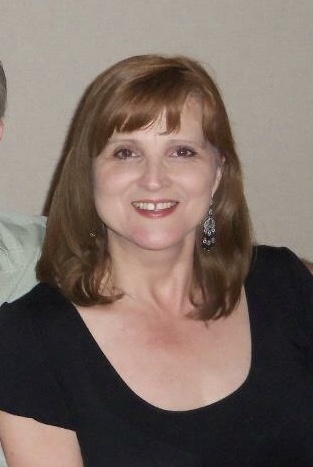 VICKI L GOLLIHUE — Private Voice 
Vicki is starting her fourteenth year at Mainstage Center for the Arts as a Voice Teacher and Vocal Coach.  She studied music as a vocal performance major at Taylor University in Indiana and later earned a degree in Communications at Rowan University.  A solo artist and band vocalist for many years, Vicki has also directed choirs and ensembles for many venues in churches and in the community, including creating and directing local productions involving casts of up to 100 singers and actors. Her guidance in coaching has earned her students positions in show choirs including Mainstage's own Harmony and Encore, as well as the nationally-known performance organization, Young Americans. She also has successfully trained students for entrance into college music and musical theater programs. Vicki's expertise in technique combined with her warm and friendly teaching style makes her a sought out music instructor in the South Jersey area.  She and her husband, Keith, have four grown children and reside in Erial, NJ.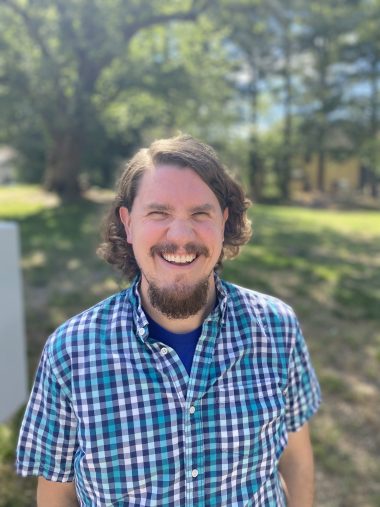 CRAIG HUTCHINGS — Stage Kidz Acting, Showstopper Acting, Spotlighter Acting, Improvisation, Acting Company
Craig Hutchings has been a theatre educator in various capacities for over a decade. He served on the full time staff at The Ritz Theatre for eight years and has worked in an educational capacity for Stage Coach Theatre Schools, Theatre Horizon, Haddonfield Plays and Players, The Kings Christian School, JCC Camp, Ritz Camps, The Ritz Theatre, The Raven Theatre along with teaching workshops in a number of NJ and PA Schools and Camp programs.  Craig has also done extensive work in the field of TYA (Theatre for Young Audiences) over the past fifteen years.  He's a member of TYA USA a national organization of TYA theatres and artists and has performed locally with The Ritz Theatre, Please Touch Museum, The Broadway Theatre of Pitman, Light Productions, Imagination Creation and more.  As a director Craig has work for The Ritz Theatre, Haddonfield Plays and Players, Concert Opera Philadelphia, Poor Richards Opera, South Camden Theatre Company, Please Touch Museum and more. Some favorite directing credits include Seussical, The Drowsy Chaperone, A Streetcar Named Desire, 13 the Musical, Faust, Beauty and the Beast and Into the Woods.

KAREN LOCATORE — Private Piano
Karen is looking forward to working with new students at Mainstage! She has taught piano for over 25 years- privately, in music studios, and class piano. She has been a teacher of general music, choir, and glee club for 30 years, as well as an accompanist for musicals and church. She believes music can have a positive effect on everyone.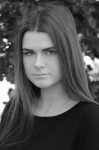 HANNAH O'BRIEN – Theatre Tots
Hannah is an incoming Junior at Rowan University. She is majoring in Theatre Arts with concentrations in Music Theatre and Theatre Education.  She is excited to be teaching the Theatre Tots class as she has a lot of personal experience in working with young children and has loved all of her experiences.  Hannah participated in school plays and musicals throughout middle and high school. In addition, she took Early Childhood Education courses and always helped with her school's daycare program called Little Bulldogs. She is passionate about Theatre and Arts Education, especially in young students and is excited to get their creative juices flowing.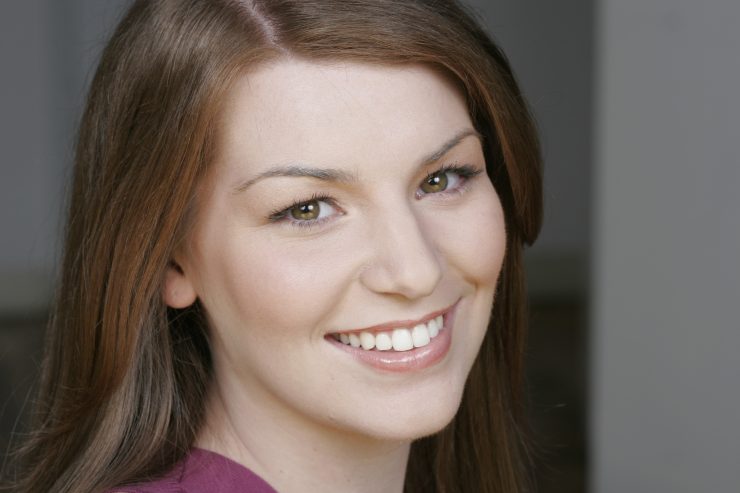 MEGAN RUGGLES — Musical Theatre Kidz, Broadway Apprentice, Musical Theatre Performance Intensive
Megan is happy to be back teaching our Mainstage students! Megan holds a Theatre Performance degree with a concentration in Music from West Chester University where she received the prestigious J.P. Adler Prize for Excellence in Theatre awarded by her professors. Since graduating, Megan has had a longstanding passion for teaching children and has loved being a part of the Mainstage family for the past two years. Previously, she worked as the music director of the Ritz Theatre's Junior Camp for 8 years as well as previously working for the Voorhees Theatre Company, Triple Threat Performing Arts Center and teaching private voice through Next Stage. In addition to teaching, Megan has been performing professionally as an actress in the tri-state area for the past 15 years. She has worked with companies such as the Walnut, 11th Hour, Media, Ritz, Broadway Theatre of Pitman, among others. Check her website for current projects and past works!  www.meganruggles.com. Megan currently resides in Washington Township with her husband and 3 (soon to be 4!) kids.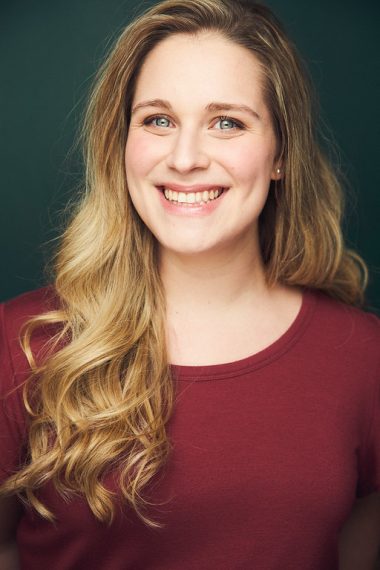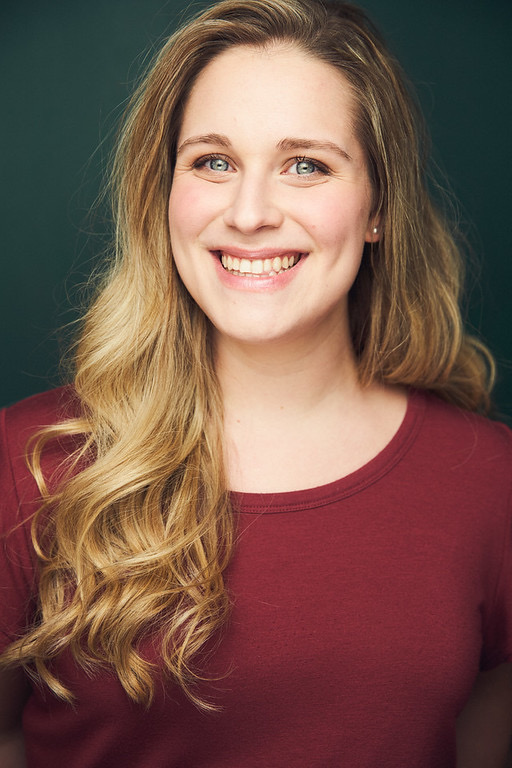 CAILYN WOLF —  Private Voice, Showstopper Acting,
Broadway Apprentice
Cailyn  is thrilled to be given this opportunity to foster the young minds and artists of the future at Mainstage! Cailyn has a BA in Theatre Arts with a concentration in Musical Theatre and a minor in Dance Studies from Fairleigh Dickinson University. Some of her favorite past shows include Shrek at MPAC, Aida, Company, and Into the Woods. Her love for teaching comes from a long line of past educators who have inspired her and instilled in her a passion for theatre education. Cailyn has a long background in many styles of dance such as tap and jazz and has been professionally and classically trained in voice since she was 5 years old. She was also a member of the Harmony Show Choir with Mainstage! Cailyn is extremely excited to join the Mainstage team and to share her love for theatre and the arts!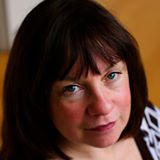 ANNE MARIE WEAVER — Education Manager    
Welcome to the theatre!  To the stage!  To the fun! Where confidence and  magic grow, and laughter rings fortissimo, and classes with Anne Marie are always fun.  Anne Marie, an acting teacher for 19 years with  Mainstage Center for the Arts, loves sharing her passion for the stage with children of all ages.  Theatre is a family tradition, from her grandparents in Vaudeville, to sharing hers, and her husband's love with their own children, now all professionals in the world of theatre.   Stage presence, use of body, improvisation, creativity, good diction, character development, are just some of the many skills Miss Anne shares with students based on her education at Glassboro Stage College and her 30 plus years as drama director at Glassboro High School.   Facing the world's #1 fear of standing up in front of an audience is the challenge that through theatre classes students will meet head on in a fun and engaging way. Conquering this fear will allow them to feel ready to handle auditions, class room speeches, or running for class officers.  Anne Marie's favorite part of theatre education is watching  students' confidence and self-esteem grow in leaps and bounds.   So welcome to the theatre! Let's get started.  You'll love it so!