Performing Arts Academy - Acting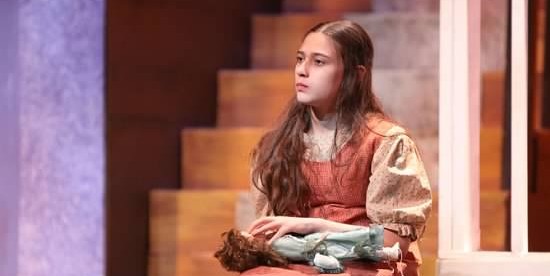 Acting
CREATIVE DRAMATICS  PRE-K & K
What if ?"  is a great stimulus for a child's imagination. Through the use of creative games, music, puppetry, masks,  arts & crafts, and more, four and five  year olds have a chance to empower their  imagination to take them into unexplored worlds. This is a great way to develop confidence and self esteem.  
PRE-K & K         MONDAYS (wait list only) or WEDNESDAYS  (open)      4:30 – 5:15
ACTING
This course covers all the bases of stage performance for your young artist.  Theatre games allow artists to express themselves through guided exercises that are structured to help improve their performance.  Improvisation skills help to free their inhibitions, making them mature and thoroughly prepared performers.  Also your young artist has the chance  to demonstrate what they've learned in a final scene study performance with fellow classmates.
  1st – 3rd Grade       Tuesday          4:30 – 5:30
                                    Thursday       5:30 – 6:30
4th – 6th  Grade        Monday          6:45 – 7:45
                                     Wednesday   5:30 – 6:30
7th – 12th Grade        Monday          5:30 – 6:30
                                     Wednesday   6:45 – 7:45
ACTING WORKSHOPS
These workshops are designed to be taken as a year long course or to pick and choose based on the topic your young artist is intrigued by. These workshops include STAGE COMBAT, AUDITIONING TECHNIQUES, SHAKESPEARE, TV AND COMMERCIAL ACTING, PUPPETRY AND PANTOMIME, among others.
4th – 6th Grade      THURSDAYS      7:00 – 8:30
7th – 12th Grade      THURSDAYS      5:30 – 7:00
ACTING WORKSHOP SCHEDULE
| | | | | | |
| --- | --- | --- | --- | --- | --- |
|   | SEPT/OCT | OCT/DEC | JAN/FEB | FEB/MAR | APR/MAY |
| 4TH – 6TH | TV COMMERCIAL ACTING | IMPROVISATION | PUPPETRY/PANTOMIME | PERFORMING POETRY | PLAY CREATION |
| 7TH – 12TH | TV COMMERCIAL ACTING | IMPROVISATION | STAGE COMBAT | ACTING SHAKESPEARE | PLAYWRITING |
Whether shining on the silver screen or learning to swashbuckle safely, this class covers a wide range of topics including Screen Acting, Movement for the Actor, and Stage Combat.  Students will learn the differences between stage performance and acting in front of a camera by starring in commercials and movie scenes!  Movement classes cover period movement, mask storytelling, pantomime, and building a character.  Students will also learn techniques in stage combat that allow them to protect themselves in a dramatic scene while keeping the audience on the edge of their seats!