Performing Arts Academy - Acting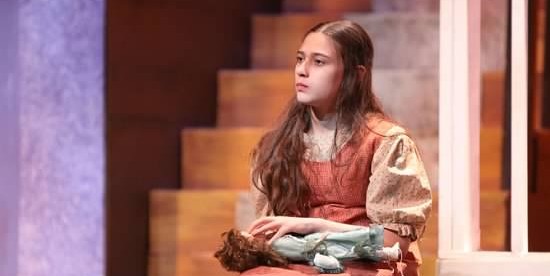 Acting
ADULT ACTING
Improv, Audition Preparation, and Scene Study
Beginners and seasoned performers are welcomed in this exciting course which will free you as an actor, help you prepare for auditions, and allow you to try new techniques when approaching a role!  This class begins with improvisation techniques to free your artistic mind and have fun doing it.  You will also work on choosing monologues perfect for current (and future!) auditions.  All of this will culminate in scenes you'll present with fellow classmates. No matter what your experience level or interest in professional performance, this class will give you the basic tools you need to accomplish your acting goals!   
YOUTH ACTING
Theatre Games, Improv, & Performance
This course covers all of the bases of stage performance for your young artist:  Theatre Games, Improvisation, and Scene Study! Theatre games allow artists to express themselves through guided exercises that are structured to help improve their performances while improvisation skills help them to free their inhibitions, making them mature and thoroughly prepared performers.  This course also provides your young artist the opportunity to demonstrate what they've learned in a final scene study performance with fellow classmates.   
 ACTING ELECTIVES
Acting for Film, Movement for the Actor, & Stage Combat
Whether shining on the silver screen or learning to swashbuckle safely, this class covers a wide range of topics including Screen Acting, Movement for the Actor, and Stage Combat.  Students will learn the differences between stage performance and acting in front of a camera by starring in commercials and movie scenes!  Movement classes cover period movement, mask storytelling, pantomime, and building a character.  Students will also learn techniques in stage combat that allow them to protect themselves in a dramatic scene while keeping the audience on the edge of their seats!
MOVEMENT FOR THE ACTOR
For the Non-Dancing Actor
This course is for the stage actor who wants to work on his/her onstage movement.  Most plays call for some kind of movement whether it be a court dancing scene, a western hoedown, or a romantic waltz, and this class will teach you everything you need to know to become as comfortable dancing on stage as you do delivering dialogue!
CRAFT/ACTING
This course affords your young artist the opportunity to draw, paint, and sculpt to develop their imaginations.  Students will create visual art projects they will then use in theatre games to nurture their creative spirits! 
ACADEMY HALL (Blackwood Location)
TUESDAY
5:00-6:00 Youth Acting 7-9 years old
5:00-6:00 Youth Acting 10-12 years old
5:00-6:00 Acting Electives 13-18 years old
6:00-7:00 Youth Acting 13-18 years old
7:00-8:00 Acting Electives 10-12 years old
GLASSBORO
TUESDAY
6:00-7:00 Youth Acting 7-9 years old
WEDNESDAY
6:00-7:00 Youth Acting 10-12 years old