School of Dance - Dance Staff
Kate Orlando – Managing Director- Ballet, Pointe, Jazz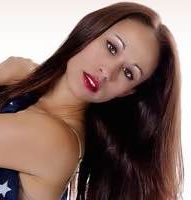 Kate grew up training and performing with the Atlantic Contemporary Ballet Theatre (now the Atlantic City Ballet) and attended Montclair State University for her BFA in Dance.  With a minor in theatre, Kate performed in both the dance and theatre productions at Montclair as well as choreographing for the dance department, which awarded her the Artistic Achievement Award in 2002. Kate went on to perform in North Jersey, New York City and the Kennedy Center, both on stage and film, as well as teaching dance at NJPAC and other schools and organizations in north jersey.For the past 12 years, Kate has been an artistic director, choreographer, director, teacher, performer and studio owner in the south jersey area in both areas of dance and theatre.  She has choreographed productions at various theatres in the area including the Broadway Theatre of Pitman, The Eagle Theatre and the Ritz Theatre. Kate has also been teaching ballet, pointe, jazz, modern, creative dance and dance for musical theatre to all ages over the past 16 years. Kate is beyond thrilled to be joining the staff at Mainstage! 
Kathy Henkel – Ballet, PreDance
Kathy received her early training in Bucks County, Pennsylvania with the prestigious Knecht Dance Academy. Although ballet is her forte, at Knecht's she received an education second to none in all forms of dance. She also studied extensively with David Howard and Patricia Wilde at the School of the American Ballet Theater in New York City. She is a former Miss Dance of Pennsylvania.Kathy danced professionally for seven years with the Coburg Opera Ballet in Coburg, Germany. There, she performed in various classical ballets, operas, operettas and musicals. Her years on stage in Germany have helped to mold the kind of teacher and choreographer that she has become.After ten years in Europe, in January, 1990 Kathy and her family moved back to the USA. Eager to share her passion for dance with children, she began a new career in dance education. Since then, she has instructed and choreographed in various schools in Pennsylvania and New Jersey. In September of 1994, she opened the doors to her own school. As owner/artistic director of the Kathy Henkel School of Dance in Sewell, NJ, she and her accomplished faculty had the privilege of instructing countless local children in Classical Ballet, Pointe, Tap, Jazz, Modern Dance and Hip Hop. Many of her students have been featured in local performing arts programs and community productions. Others have gone to college to pursue degrees in dance performance and dance education.After a fulfilling eighteen years, Kathy retired as owner/artistic director of KHSoD and sold the school to Mainstage Center for the Arts. Her legacy to dance education continues under their watchful eye and renowned directorship. Kathy still remains active in the dance community as a guest teacher, free lance choreographer and dance consultant. She resides in Mantua Township, NJ with her husband Klaus and is devoted to supporting her three grown children as they embark on their own careers.

Gabriella Rosa Sebastiano – Hip Hop, Breakdance
Gabriella Rosa Sebastiano has always had a passion for dancing. She studied dance at Eden School of Dance, Chez Dance Studio, and Kathy Henkel's School of Dance. Gabriella recently graduated from Williamstown High School. In the past year since attending Mainstage, she has been in various local performances such as the Blackwood Pumpkin Festival, the ABC Channel 6 Thanksgiving Day Parade, as well as performing for Kidsville. She was given the opportunity to be a the hip hop choreographer for Ready, Set, Dance! and Broadway Dances for Mainstage Center for the Arts' Summer Stage program.  Gabriella is extremely thankful to be able to live her dream as a hip hop dance teacher.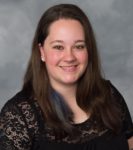 Hayley Solberg – Tap, Jazz, Hip Hop, Contemporary
 Hayley has been dancing  since the age of three. A native to Sussex County NJ she trained for nine years at Denville Dance Arts Center and six years at Randolph Dance Arts Center under the direction of Terri Bulloss training in all areas of dance including tap, jazz, contemporary, hip hop, lyrical and musical theater. She started competing at the age of 14, winning numerous awards in genres such as musical theater, tap and contemporary. She began assisting classes at 13 and  along with teaching she has choreographed numerous productions at Hopatcong High School such as Oliver, Me and My Girl, and Little Shop of Horrors. She was also a guest contemporary instructor for Randolph's Kids Cabaret 2010 in Randolph New Jersey and was for three years at Hopatcong High School  a guest choreographer for Faculty Night Live. She graduated with her B.A in Dance from Rowen University in 2015. Freshman and sophomore year she was a member of Rowan's 3D hip hop dance crew and continues to take classes and perform under the direction of Paule Turner and Melanie Stewart.  She hopes one day to open up her own studio. Hayley is so excited to be a part of the Mainstage team and hopes to teach her students not only how to dance, but to find their passions through dance. She hopes her passion for teaching dance will touch the hearts of her students and help them pursue their dreams by challenging them and always reminding them to never give up because anything is possible.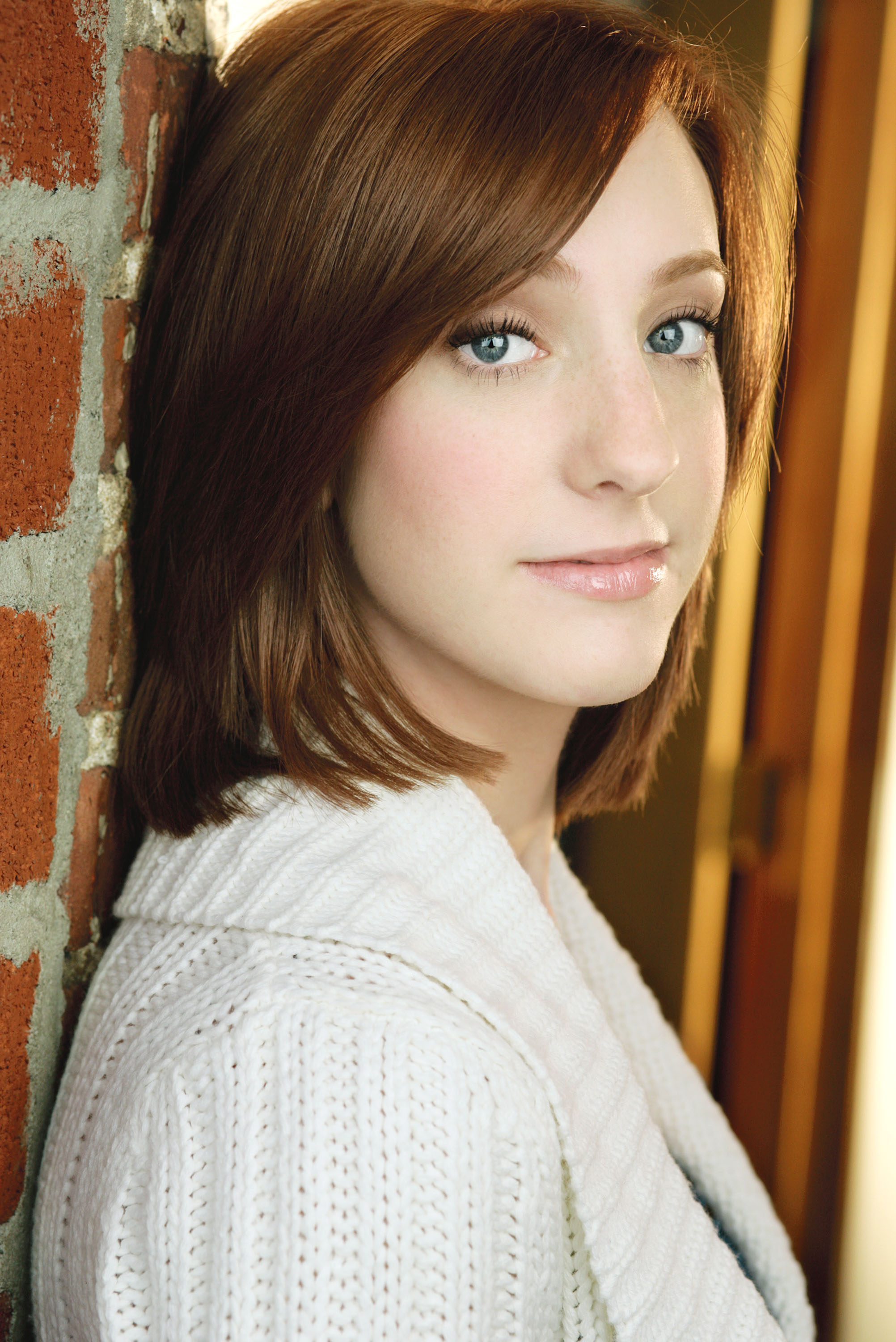 Janet Rowley Klimoski – Musical Theater Production, PreDance                                                     
Janet Rowley Klimoski is a Philadelphia based professional actress, choreographer, and teaching artist.  Regionally as a performer, Janet has worked with The Walnut Street Theatre, The Kimmel Center for Performing Arts, Theatre Horizon, The Media Theatre, 11th Hour Theatre Company, Metamorphosis, Philly Music Theatre Works, and many others.  Janet got her start as a teaching artist at The Yocum Institute for Arts Education in Reading, Pennsylvania, where she still continues to teach on occasion.  Through this school, she has taught music and voice, dance, and theatre classes for ages three to teen.  Here she was also given the opportunity to teach a drama class for inner city teens as a rehabilitation program; one of her most challenging, but rewarding classes.  In the Philadelphia area, Janet teaches various classes, including an Autism Drama class for students with special needs; a program developed by Theatre Horizon.  Through this program, students are able to open up their senses and creativity, and simply connect.  She also has a wide knowledge working with students of all ages and demographics, as she was a teacher's assistant in special needs classrooms for several years. Janet is thrilled to begin a new working relationship with Mainstage Center for the Arts!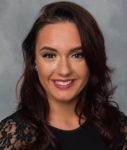 Loredana Sainato – PreDance, Mommy and Me, Combo Classes 
 Loredana Sainato has been dancing since she was three and has always had a passion for it. She studied at Kathy Henkel School of Dance and Mainstage Center for the Arts. She competed for several years and won many awards and titles. Along with living her dream of becoming a dance instructor, she is continuing her education at Rowan College at Gloucester County majoring in elementary and special education. Loredana is eager to start her journey as a teacher as a staff member at The Studio at Mainstage.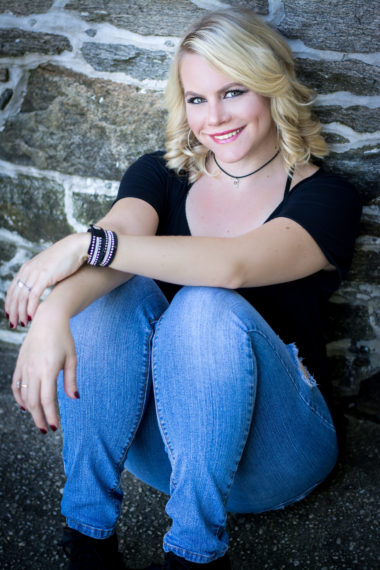 Madison Schaefer– Jazz, Contemporary, Acro, Training Company
 After falling in love with dance, at the age of 6, she started furthering her training in all the different genres including Ballet, Tap, Jazz, Contemporary, Lyrical, Hip Hop and Musical Theater. Madison grew up competing in the dance competition scene all the way through her adolescent and high school years having trained with Brandy Thilesen, Tara Page, Terry Bixler, Christopher Jones, Venus Hall, Erica Sobol, and many more. Her love for dance developed into a love for Cirque and Acrobatic training and she has furthered her skills by studying at the Cirque School of Los Angeles where she trained in numerous Cirque talents such as Aerial work including tissue, hoops, and trapeze, as well as contortion training, and Acrobatic/tumbling. She has been featured in dance roles in Sleepy Hollow the Ballet presented by New World Dance Contemporary Ballet Company and has also performed professionally with Visions Entertainment. She continues to perform as an active member of the dance company Emerge since 2008.  In addition to her dance and cirque training she has a true passion for the stage in theatre and vocal arts having performed in numerous acting and theater roles. Madison loves teaching and choreographing all styles of dance, aerial and acrobatics and truly enjoys all ages from 2-18. She is so excited to work with the students of Mainstage and help them to continue to expand and diversify their talents.